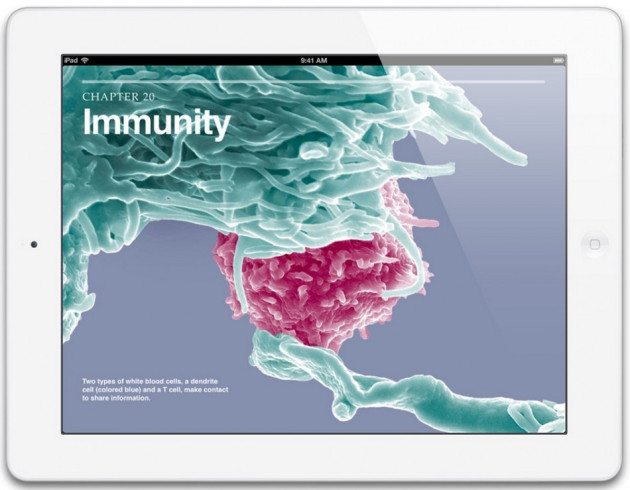 Apple's fourth-generation iPad was released only eight months after the third-generation model, with an A6X dual core processor and quad core graphics. The new chip, Apple claimed, had twice the CPU and graphics capabilities of the A5X in the iPad 3. And the 10 reported hours of battery life means the device has twice the Wi-Fi life of previous models. To see if the reality lives up to the claims, AnandTech recently conducted a range of benchmark tests and the results suggest Apple's claims are well founded.
Starting with the SunSpider Javascript benchmark (which measures browser speed and CPU performance) the iPad 4 beat not only in-house rivals but also Google's Nexus range (Nexus 10, Nexus 7 and Nexus 4). Second place went to another Apple product - the iPhone 5.
The next CPU test was Google's Octane benchmark (v1; which measures JavaScript engine's performance and is an extension of the v8 test with five new elements). The iPad 4 once again scored well but couldn't quite top the sheets this time; the test was won by the 10in Samsung Nexus.
The final CPU test was the Kraken (another JavaScript benchmark, by Mozilla) and the results were similar. The Samsung Nexus 10 was out in front and the iPad 4, this time scored marginally less than the Galaxy Note 10.1. Nevertheless, as with the Octane test, the iPad outscored in-house rivals.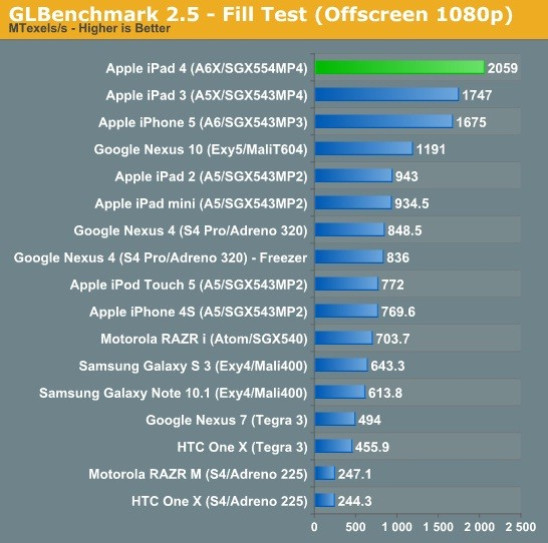 The iPad 4 did well with GPU benchmarks, topping sheets in 11 of 12 GLBenchmarks, which measure performance by considering graphics processing and computing power. In fact, the iPad 4 outscored high-end smartphones as well, with the Nexus 4, the iPhone 4S, the Galaxy S3, Motorola' RAZR I and RAZR M and the HTC One X (international and global variants) trailing in its wake.
Meanwhile, Geekbench conducted their own tests and their results support the iPad 4's performance claims; the A6X chip-powered device topped its chart, scoring 1764. The GSM and CDMA versions of the iPhone 5 scored marginally lower but the big news was the iPad 3 failed to reach even 50 percent of the new benchmark. The iPad Mini managed 750 with an A5 chip clocked at 1GHz and the newly released fifth-generation iPod Touch, also powered by an A5 chipset, scored 624 in the same test.