Apple released iOS 5.1.1 just days ago, but it has already been jailbroken by the crack team of hackers behind the RedSnow application for Mac and PC.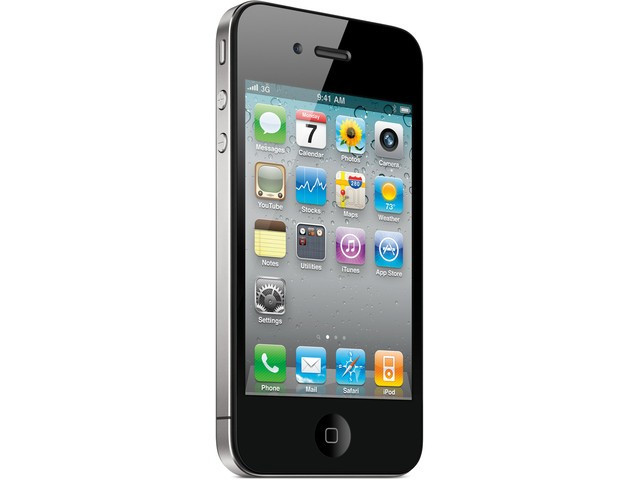 We must point out right away that this is a tethered jailbreak, which means that if your iPhone runs out of battery, is turned off or rebooted then the jailbreak will be lost. With each power down or reboot you must connect the iPhone to a Mac or PC running RedSnow and jailbreak it again.
For an explanation of the differences between tethered and untethered, and more about jailbreaking, see the IBTimes UK complete guide.
This jailbreak can only be performed on the iPhone 3GS and iPhone 4, iOS 5.1.1 cannot yet be jailbroken on the iPhone 4S.
Finally, this jailbreak may update the baseband of your iPhone 4, making unlocking the phone to use any SIM card difficult. If you require a SIM unlock then please do not jailbreak 5.1.1 just yet.
Before jailbreaking you should perform a full backup of your iPhone 4 in iTunes, as jailbreaking with Absinthe occasionally removes photos from your camera roll. These can be restored if you make sure to back up first.
Step 1: Create a new folder on your desktop and download the newest version of RedSnow for Mac here and a copy of the iOS 5.1.1 firmware by clicking the appropriate link below:
iPhone 3GS
iPhone 4 (GSM)
iPhone 4 (CDMA)
Step 2: Place both downloads into the new folder and doubleclick the RedSnow zipped file to extract it.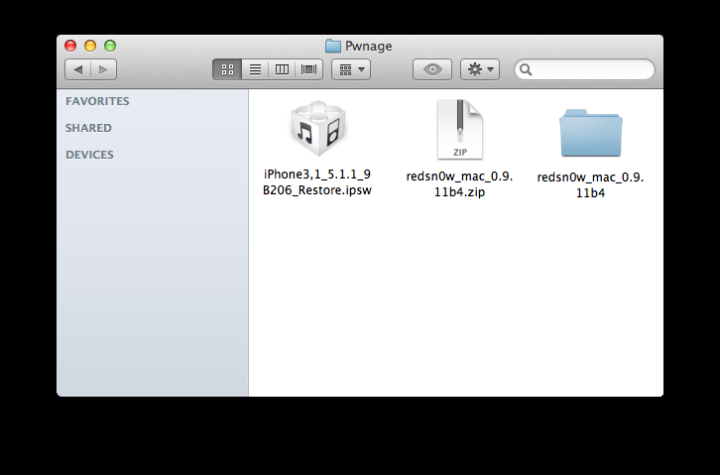 Step 3: If your iPhone is not already running iOS 5.1.1, then open iTunes and update it to the newest firmware by holding down the Option key while clicking Restore. Navigate to the 5.1.1 firmware you just downloaded and click Open. Now let the update to 5.1.1 complete.
Step 4: Close iTunes, disconnect your iPhone and turn it off.
Step 5: Open the RedSnow application you downloaded earlier and click Jailbreak.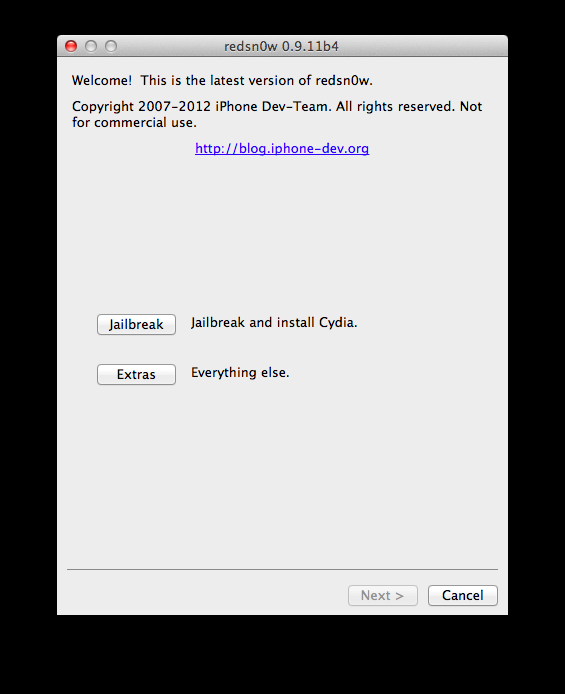 Step 6: Plug your iPhone back into the computer and click Next in RedSnow.
Step 7: RedSnow will now guide you through the process of getting your iPhone to enter DFU mode:
Hold down the Home and Power buttons for 10 second.
Release the Power button and continue holding the Home button until RedSnow detects your iPhone.
Release the Home button and leave your iPhone to reboot.
This process isn't always successful first time, so you may have to go back and try again - this will cause no harm to your phone.
Step 8: leave RedSnow to do its work
Step 9: Select Cydia from the list of options and click Next.
Step 10: Your iPhone will reboot again now and RedSnow will continue to jailbreak.
Step 11: After around five minutes RedSnow will display the message "Tethered Jailbreak" and the Cydia app will be visible on your iPhone homescreen.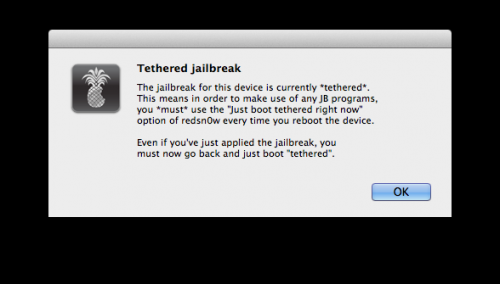 Step 12: Close RedSnow and reopen it again with your iPhone still connected.
Step 13: Click Extras on the RedSnow main menu (where you previously clicked Jailbreak in step 4).
Step 14: Click Just Boot in the Extras menu.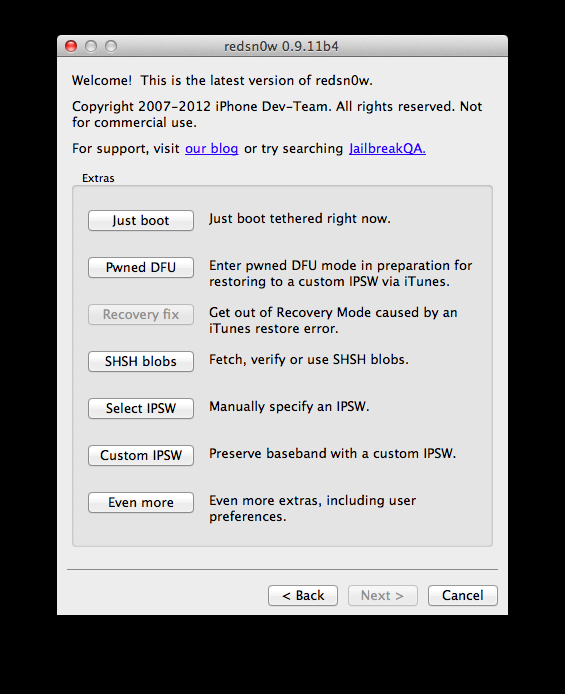 Your iPhone 4 is now running iOS 5.1.1 and is jailbroken. If the iPhone ever runs out of battery or is turned off/rebooted, then you must return to step 13 and click Just Boot again with the phone connected.