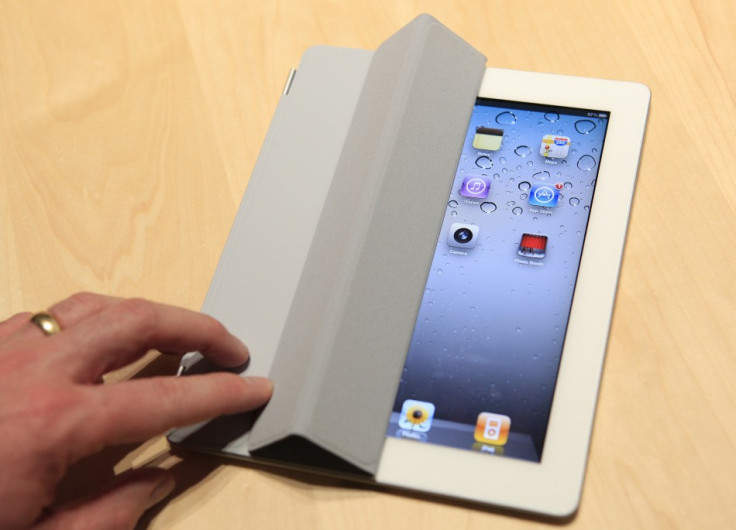 Apple has posted record-breaking earnings for the fourth quarter of 2011, and has generated more than $100 billion in sales for fiscal year 2011.
For the fourth quarter of 2011 Apple posted revenue of $28.27 billion (£17.95bn) and net quarterly profits of $6.62bn (£4.2bn), up from $20.34bn (£12.92bn) in revenue for the same quarter last year, and a net quarterly profit of $4.31bn (£2.74bn) for Q4 of 2010.
Apple now has $81.57bn (£51.78bn) in cash and marketable securities and for the fiscal year 2011 the Cupertino firm reported annual revenue of $108.25bn (£68.72bn) and net profit for the year of $25.92bn (£16.45bn). These figures represent a marked increase from fiscal year 2010, which saw revenue of $65.23bn and net profit of $14.01bn.
CEO Tim Cook said: "We are thrilled with the very strong finish of an outstanding fiscal 2011, growing annual revenue to $108 billion and growing earnings to $26 billion.
"Customer response to iPhone 4S has been fantastic, we have strong momentum going into the holiday season, and we remain really enthusiastic about our product pipeline."
Despite the economic downturn, Apple is continuing to buck the trend, posting sales figures between 21 per cent and 166 per cent up on last year.
Breakdown of worldwide sales for the fourth quarter of 2011:
4.89 million iMacs - 26 per cent increase on Q4 2010
17.7 million iPhones - 21 per cent increase on Q4 2010
6.62 million iPods - up 27 per cent on Q4 2010
11.12 million iPads, up 166 per cent on Q4 2010.
iPhone sales represent 43 per cent of Apple's revenue, with Mac sales accounting for 20 per cent and iPad sales just behind at 19 per cent. Sales of iPods represented just seven per cent of the company's revenue.
With such marked growth in the iPad range, Apple was last night questioned about possible cannibalisation of Mac sales by the tablet.
"We are seeing cannibalisation," CEO Cook said. "Some people are electing to buy an iPad rather than a Mac. However, a materially larger number of people are electing to buy an iPad instead of a Windows-based PC. We are overwhelmingly coming out well regarding cannibalisation. Despite iPad, Mad had its best quarter by far ever. With best quarter on iPad, we still had best quarter on Mac ever. It's almost unbelievable. With cannibalisation like this, we hope it continues."
Apple also announced that it has sold six million copies of the OS X Lion operating system since its release in July and 63 per cent of revenue is accounted for by international sales outside of North America.
With regard to the current stock shortages of the iPhone 4S, Cook said that Apple is "working hard to get iPhone 4S in customers hands as quickly as possible." Cook added that Apple is "confident that we will have a large supply but we don't want to predict when supply and demand might balance. Demand is extremely high. I'm confident that we will set an all-time record for iPhone this quarter."
Following the US release of Amazon's Kindle Fire iPad rival this month, Cook remains confident that the iPad will continue to dominate the tablet market. "We've seen several competitors come to market to compete with the iPad. Some have different form factors or price points. I think it's reasonable to say that none of these have gained any traction thus far. As all of those competitors come to market, our share actually went up. In the June quarter IDC said Apple was responsible for 3 out of 4 tables sold."
Cook added: "I feel very confident about our ability to compete and extremely confident in our product pipeline."