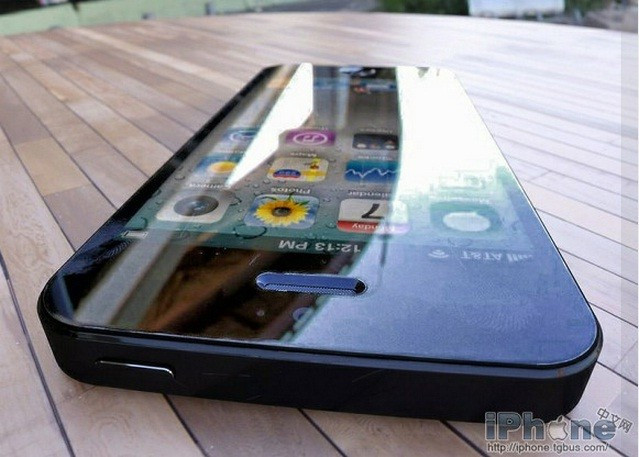 Several chip manufacturers, including Qualcomm, Broadcom, STMicroelectronics, NXP, Texas Instrument (TI) and OmniVision, have reportedly started stocking chipsets to be used for Apple's next-gen smartphone, popularly tagged the iPhone 5.
DigiTimes believes the eagerly anticipated smartphone, interest in which is rivaled only by that in the launch of Samsung's Galaxy S3, is scheduled for a release in the second half of the year, according to industry sources.
"Qualcomm and Broadcom are producing 4G and Wi-Fi chips using a 28nm process at Taiwan Semiconductor Manufacturing Company (TSMC). Omnivision is currently also seeking capacity at TSMC's 12in fab, resulting a tight production capacity for the foundry's 28nm process," said the sources.
The sources further revealed that Qualcomm needed about 10,000 28nm 12in wafers or one-third of the 28nm capacity at TSMC for the production of 4G chips for the iPhone. The report also quoted the sources as saying Nvidia would also take up about 10,000 units of 28nm wafer capacity at TSMC, leaving Broadcom, TI, Altera, Xilinx and other chipmakers to share the remaining 28nm wafers. It was noted that it would be difficult for TSMC to meet market demand for 28nm process until it ramped up its 28nm wafer starts to 50,000 units a month around the fourth quarter of 2012
STMicroelectronics is said to have increased its output of Micro Electro Mechanical (MEMS) devices, whereas NXP and TI are building inventory analog Integrated circuits (ICs) for iPhones.
It was earlier rumored that Qualcomm would manufacture 4G LTE chips for the iPhone 5. A report by Apple Insider suggested that analyst Piper Jaffray's Gene Munster sent a note to investors stating Qualcomm was facing supply issues for its 28nm LTE baseband. The news led Munster to believe in an October launch for the iPhone.
"It is more likely the iPhone launches in October given Qualcomm commentary around 28nm chip supply. We believe Apple will include LTE in the iPhone 5 as an important in the product update," said Munster.
Apple is expected to utilise Qualcomm's MDM9615 LTE chip, which supports both voice and data connections on high-speed 4G LTE networks. Moreover Apple was in the process of testing and evaluating potential components for the next iPhone.