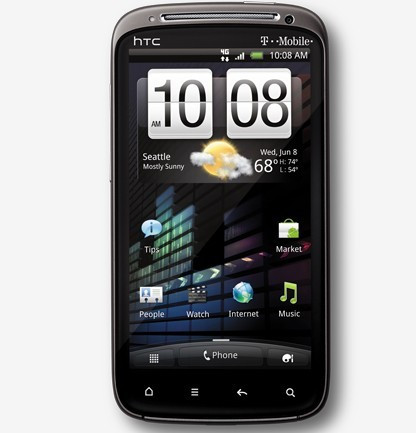 As the threat of Apple's still unconfirmed -- but definitely maybe -- iPhone 5 September release looms, smartphone rival HTC has begun making moves to resolve its ongoing patent dispute with Apple.
According to a report from Bloomberg, since the U.S. International Trade Commission ruled against it earlier this month, the Taiwan-based smartphone maker has released a fresh statement saying it's willing to negotiate.
According to Bloomberg, HTC's chief financial officer Winston Yung commented to it: "We [Apple and HTC] have to sit down and figure it out". Adding, "We're open to having discussions."
Currently both Apple and HTC have had the U.S. ITC rule in its favour.
Earlier this month the ITC ruled in favour of HTC confirming that certain Apple products do indeed violate two HTC owned S3 Graphics patents relating to compression technology.
Just a couple of weeks later on 15 July the same commission ruled against HTC in favour of Apple, saying that some of the company's smartphone designs did infringe on two Apple owned patents regarding data-detection and data transmission technologies.
Speaking to Bloomberg Yung reportedly clarified: "We are open to all sorts of solutions, as long as the solution and the terms are fair and reasonable.
"On and off we've had discussions with Apple, even before the initial determination came out."
Apple has not yet released a statement clarifying whether it will reciprocate HTC's alleged olive-branch.