An analyst has predicted that Apple will ditch its 17in MacBook Pro when it refreshes its line up in the coming months. Apple is also expected to slim down to the 13in and 15in MacBook Pro models to look a lot more like MacBook Airs, but retain their powerful credentials with the latest quad-core Ivy Bridge processors.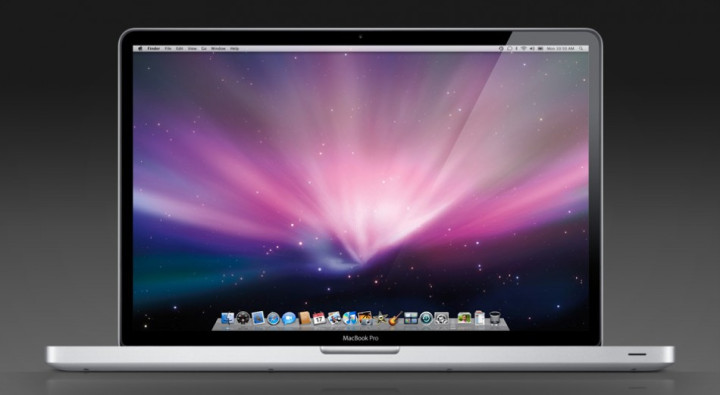 But some Apple fans could get disappointed because the tech giant would be updating 13in and 15in models only and not the 17in MacBook Pro. According to MacRumors, a research analyst has predicted that Apple may drop the 17in MacBook Pro from its line-up due to weak sales.
Ming-Chi Kuo, research analyst at KGI Securities, who has precisely predicted Apple's Mac product roadmap in the past, has published a new report which indicates that Apple might drop its 17in MacBook Pro as part of the revamp in an attempt to streamline its product offerings.
Instead, Apple could introduce the latest notebooks which offer greater power and portability. Interestingly, the product could serve as a hybrid between the current MacBook Air and MacBook Pro models which would combine the portability of the former with the power of the latter. The MacBook hybrid could replace the current line-up of MacBook Pro laptops and MacBook Air laptops.
The analyst claims that Apple will introduce a new MacBook model early in the third quarter in 2012 which will boast strong performance and easy carry ability by blending the benefits of both MacBook Air and MacBook Pro. Kuo estimates Apple sold about 3.1 million notebooks in the first three months of 2012 . Half of the sales were made up of the 13in MacBook Pro which was by far been the best-seller. While Kuo predicts sales of nearly 1.5 million units of the 13in MacBook Pro during the same period, he sees much lower sales of roughly 500,000 for the 15in models and only 50,000 for the 17in models.
It is expected that the 13in and 15in models are in production according to DigiTimes. The gadget is expected to become slimmer by dropping the optical disc drive with 13in and 15in models in production which will have initial shipment of 100,000 to 150,000 units.
Intel has just launched a range of quad-core Ivy Bridge processors which are built on a 22nm fabrication process and feature a new 3D tri-gate transistor which promises to be more efficient. Speculation is rife that Apple's new MacBook Pro range will be powered by Ivy-Bridge processors. The new processor line contains quad-core Core i5 and Core i7 chips which offer a significant performance boost over the previous Sandy Bridge chips, as well as lower power consumption.
With the launch of new quad-core processor, Apple could use it in its new MacBook Pro which could yield maximum performance. The combination of quad-core CPU and Intel's HD 4000 integrated graphics in new MacBook Pro models, along with a slimmer profile would have a lot of Ultrabook manufacturers worried.
There have also been rumours that the new line-up of MacBook Pros and MacBook Airs could have Retina Displays with a number of clues to this found in the new Mac OS X Mountain Lion, which is also due for release this summer.
MUST READ: iPhone 5 Release: New Tech Makes It the Thinnest