Just a few short months since Apple released OS X Lion for Mac, a replacement for the big cat is being lined up with Mountain Lion.
Officially called OS X 10.8 Mountain Lion - Mac is no longer part of the name - the new operating system was released as a preview to developers last week and will be available to buy in the summer.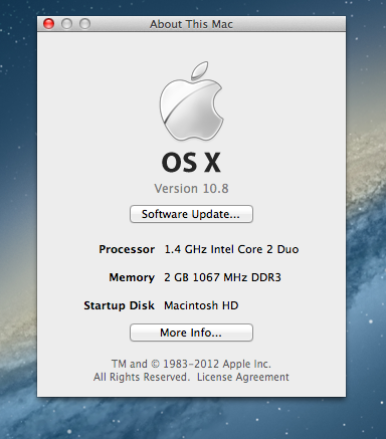 International Business Times UK has got a hold of a copy of Apple's latest big cat and what is immediately apparent is that the operating system OS X has mutated to become similar to the iOS of iPhone and iPad fame.
Game Centre, a Notifications Centre and Reminders all feature in the new operating system and have seemingly been lifted straight from the iPad. This is no bad thing - instead it demonstrates how the future of computing will be unified between desktops, tablets and smartphones.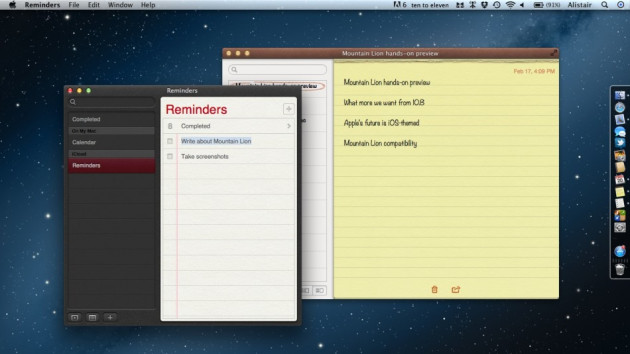 The Notifications Centre is almost identical to that found on iOS. Appearing on the right-hand side, it acts as the one-stop shop for all notifications on your Mac. Emails, calendar events, messages, application updates and information from third party apps can all be found in the one place.
As with the iOS version, Notifications can be customised to appear either as a banner in the upper right corner of the screen or as an alert that stays in place until it is clicked.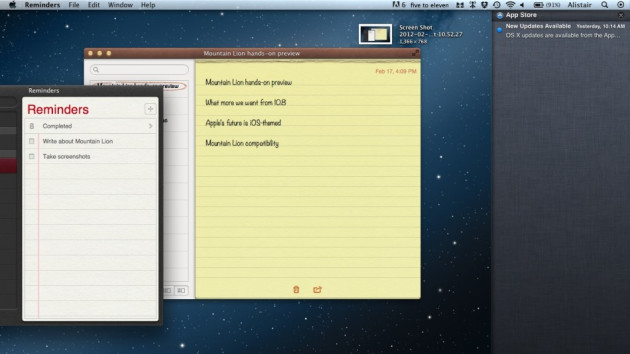 Reminders is another iOS application that has been carried over to Mountain Lion and is basically identical to its iPad equivalent. The app comes close to stepping on the toes of Calendar (previously called iCal) but it is intended to act more as a to-do list than as a fully-fledged calendar.
While Mail has synced Notes with iOS devices for years, Mountain Lion brings a full application to the Mac for the first time. Identical to the iPad version, Notes on Mountain Lion borrows the same 'real-life' theme as seen on the iPad, with a font that mimics handwriting, torn pages and yellow paper.
Apple has shown little love for its iChat instant messaging service and seemingly replaced it last year with the video calling app FaceTime. With Mountain Lion, however, iChat has undergone a rebrand and is now called Messages. The app works the same as before, but includes iMessage.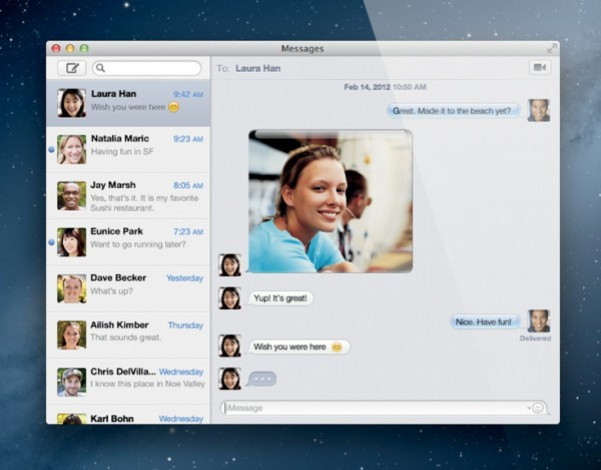 Free and instant iMessages can be sent between Macs and iOS devices - these include text, images, video and invitations to start a FaceTime conversation. Messages also includes delivery receipts and an icon to show when someone is typing a message to you.
Game Centre is another new addition to Mountain Lion. Once again, the app is very similar to its iOS counterpart and allows users to play against friends on different devices - so a Mac user can play against someone on an iPad, for example.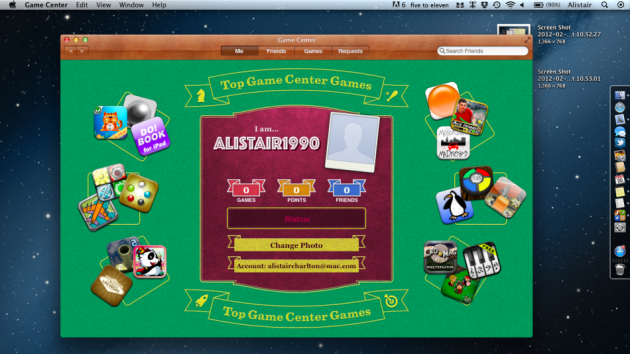 As seen with iOS, Twitter integration has been improved with Mountain Lion. Links in Safari and images in iPhoto can be tweeted from within the app - no need to open a separate Twitter application like TweetDeck.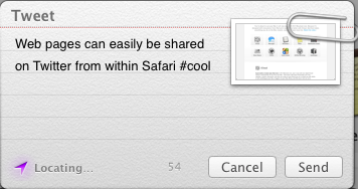 iCloud is integrated heavily with Mountain Lion, with Notes, Reminders, Game Centre and Messages all syncing with each other and every Apple device you own to keep everything up to date.
The theme of Mountain Lion is clear - to sync everything across every Apple device seamlessly through iCloud. Apple wants users to feel comfortable and find a familiar interface on every product, whether it is their phone, tablet or computer.