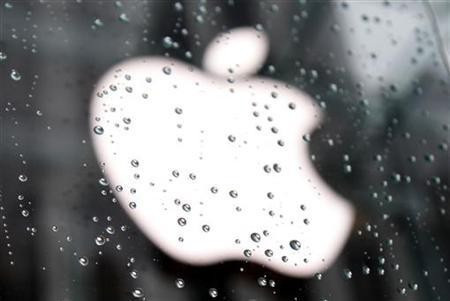 iPhone and iPad maker Apple has just filed a patent for a new earphone designed to ensure customers never have to deal with a post-pocket headphone tangling emergency again.
According to a report from New Scientist, Apple put forward a patent application for the earphones earlier today.
The new design reportedly cites most earphone-leads floppiness as the key cause of tangling.
The redesigned earphones Apple are attempting to patent solve this problem by using stiffer lengths of cable for the wiring and adding extra layers of plastic between the protective cover and inner conductors.
The increased stiffness of the earphones in turn stops them looping and bending round one another, thus ensuring they don't get tangled up in knots.
In the patent application, the Apple scientists responsible for the tangle-immune earphone design commented on their work: "The size and distribution of the stiffer portions can be selected to prevent the cable forming loops."
As usual, Apple failed to reveal whether it would actually put the new design to use and make the earphones. The company has a strong track-record of securing patents just to ensure other companies don't get a chance to make them.
The practice has currently led to Apple's ongoing patent dispute cases with smartphone rivals HTC and Samsung.