Apple has won a patent for an inductive charging dock that could see the next iPhone feature wireless charging, adding further speculation that the 30-pin dock connector is to soon be scrapped.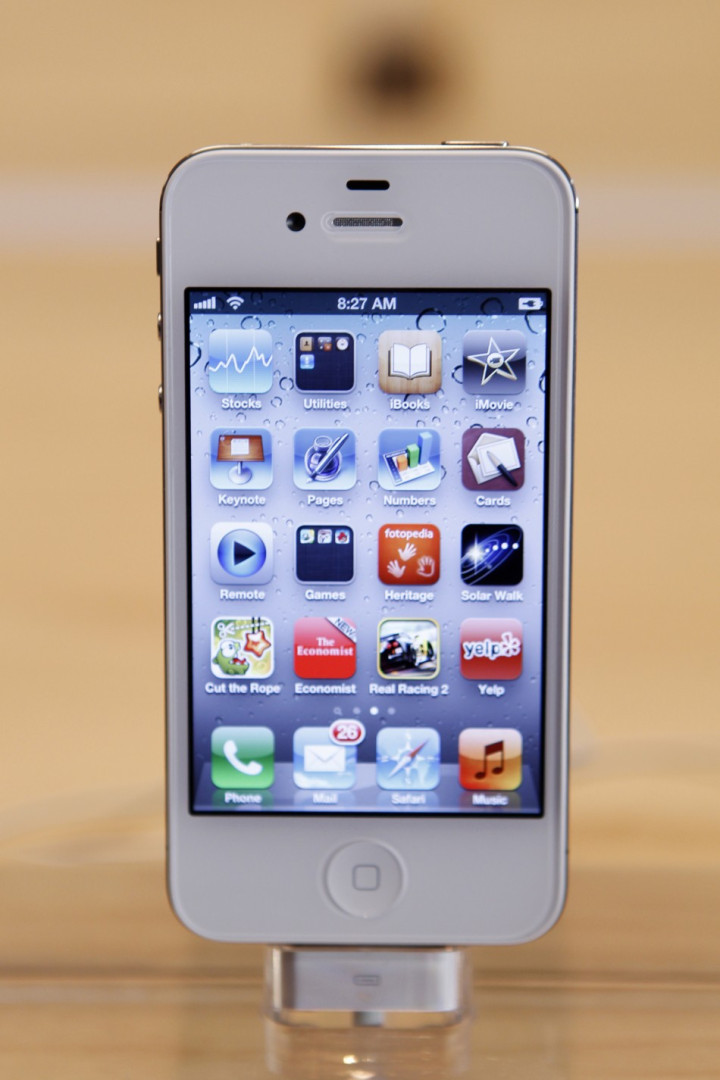 The patent was originally filed back in the first quarter of 2008 and was published by the US Patent and Trademark Office on 26 June.
PatentlyApple said: "Apple has received a Granted Patent relating to circuits, methods, and apparatus for adapters, such as inserts and cable adapters, and docking stations that include one or more of the following: reradiating antennas to enhance wireless signal integrity, inductive charging circuits, and wireless or optical data links."
Apple has yet to introduce any device with inductive charging, but with Samsung expected to release a wireless charger for its flagship Galaxy S3 smartphone by September, Apple will no doubt be keen to match its rival.
Accessory manufacturers have been producing inductive charging cases for some time, but these require attaching a bulky case to the iPhone and then resting it on a special plate, which is then plugged into the mains.
We'd expect Apple to follow Samsung's lead by integrating the charging technology into the battery itself to save on attaching a case, and the patent release shows a dock similar to what Apple already sells.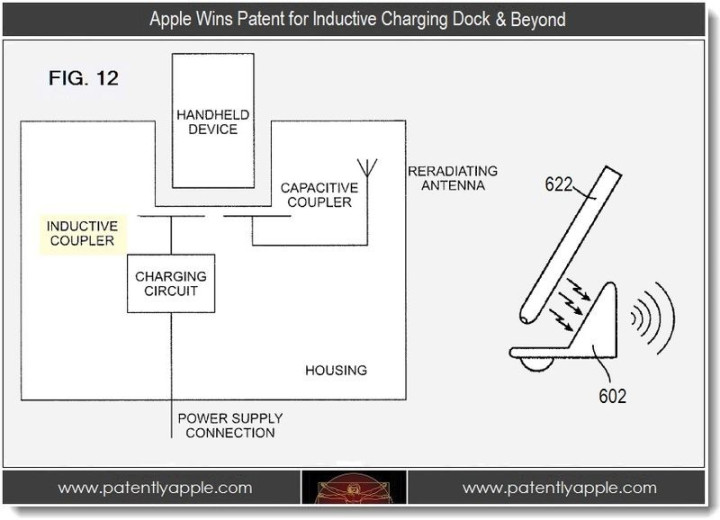 PatentlyApple continues: "Apple's patent FIG. 12 illustrates a docking station that includes a reradiating antenna and an inductive charging circuit for inductively charging a handheld device."
It seems that the patent allows for a device to be docked in either landscape or portrait - something that cannot currently be done, with Apple's docks housing a 30-pin connector and all compatible devices having just one port.
We know Apple has experimented with two ports in the past, as a prototype iPad recently appeared on eBay with dual-connections, so it could be docked in landscape or portrait.
Obviously, a wireless dock that can hold an iOS device either way up and charge it wirelessly is a neater solution than wasting space with an extra port.
Apple's iOS devices can already sync wirelessly over Wi-Fi and 3G thanks to iCloud, so wireless charging is the obvious next step, although we wouldn't want to see Apple charge much more than the already-expensive iPhone dock, which costs £26.
Recently leaked parts claiming to be from the new iPhone show a much smaller dock connector, giving Apple the chance to redesign its docks use a different type of connection, or in this case, get rid of it completely and opt for a wireless solution instead.
Must read: