Apple has responded to the reported iPhone SMS security hole by urging iPhone users to take advantage of its iMessage service.
The security flaw was uncovered by an iOS hacker known as pod2g, who discovered that the flaw could allow malicious users to spoof text messages, making the recipient believe that the message was from a trusted source.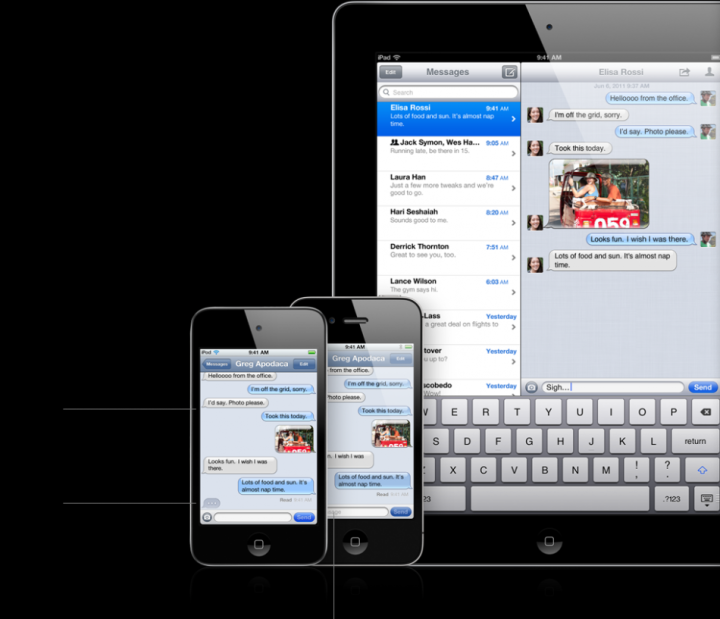 Engadget quoted a response from an Apple respresentative: "Apple takes security very seriously. When using iMessage instead of SMS, addresses are verified, which protects against these kinds of spoofing attacks. One of the limitations of SMS is that it allows messages to be sent with spoofed addresses to any phone, so we urge customers to be extremely careful if they're directed to an unknown website or address over SMS."
"iMessage is certainly far more secure than SMS. I've no doubt about it," pod2g responded in a tweet.
Apple introduced iMessage as part of iOS 5 in June 2011. With iMessage, users can track sent messages with delivery receipts and take advantage of secure encryption for text messages. Users can send text messages, photos, videos and contacts via Wi-Fi or 3G. The iMessage service is available on iPad, iPhone or iPod Touch running iOS 5 or higher, or on a Mac running OS X Mountain Lion or above.
Owners of all smartphones are advised to exercise caution whenever they are directed to an unknown websites in a text message. "That said, with all the attention the matter has been getting, we wouldn't be surprised to see Cupertino tweak the application to try to resolve any confusion before iOS 6 is released later this year," claims The Verge. Apple launched the first iOS 6 beta in June. Speculation is rife that iOS 6 could be released in September alongside the next-generation iPhone.