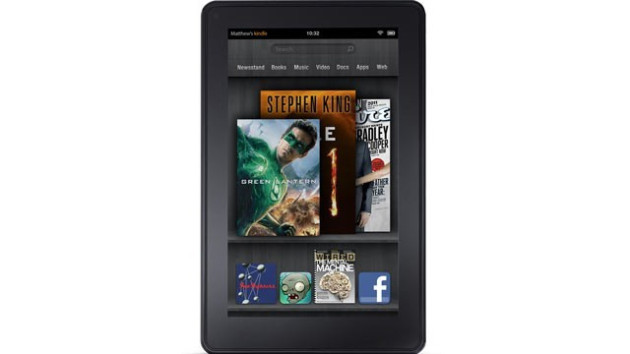 A new analyst's study suggests that while Amazon's new Kindle Fire tablet will dominate the Android ecosystem, sales of Apple's iPad will remain unaffected.
The prediction was issued Monday in a research note to investors from Evercore Partners analyst Robert Cihra. Cihra's note followed previous speculation that, despite having only been out a month, by the end of the fourth quarter, the Kindle Fire would boast as many as 5 million global sales.
Citing the impressive forecasts, Cihra related his belief that by the close of 2012 sales of the Kindle Fire would compose roughly half all global Android tablet sales. Furthermore, Cihra suggested the only tablet series to remain by and large unaffected by the Fire's success would be Apple's iPad series. In the note Cihra only slightly tweaked his iPad sales forecast by 1 million, bringing it down to 14 million.
"While Amazon's Kindle Fire has come out of the gates strong, as expected, we see Apple maintaining its competitive lead, if anything accentuated by what now looks like the only tablet to so far mount any credible iPad challenge apparently needing to do so by selling at cost; not to mention Amazon's success may just vaporize other 'for profit' Android tablet OEM roadmaps (e.g., we estimate Amazon 50 percent of all Android tablets in CY12)," Cihra wrote Forbes' Apple 2.0 blog reported.
He continued: "Meanwhile Apple goes on as the only vendor able to cream off the most profitable segment of each market it targets, whether tablet, smartphone or PC."
Cihra's comments conform to a previous sale report by research firm IHS iSuppli which said by the end of the quarter the Fire will be the second most popular tablet, with a 13.8 per cent share.