Apple has announced a replacement program for the first-generation iPod nano, after a manufacturing defect in the battery has caused units to overheat and, in some cases, catch fire.
The worldwide recall affects iPod nanos bought between September 2005 and December 2006 and encourages users of the device to return it to Apple for a free replacement, which includes a 90-day warranty.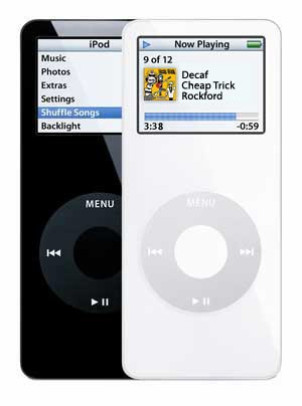 The company said: "Apple has determined that, in very rare cases, the battery in the iPod nano (1st generation) may overheat and pose a safety risk. ... While the possibility of an incident is rare, the likelihood increases as the battery ages."
The recall comes after reports of iPod nanos sparking and catching fire while being charged, with Japan's Industry Ministry reporting 27 incidents requiring the emergency services to be called, according to UberGizmo.
Apple "recommends that you stop using your iPod nano (1st gen) and follow the process...to order a replacement unit, free of charge."
The company has sent an e-mail to customers who bought a first generation iPod nano, and replacement units can be ordered on the Apple website, with shipping expected to take up to six weeks. Apple adds that personalised engraving cannot be added to the back of replacement units.