As the technology worlds comes to grips with the shock decision by the nine-member jury last Friday evening, the fallout continues as Samsung struggles to deal with the result, Apple focuses on which phones it wants banned and the jurors have their say.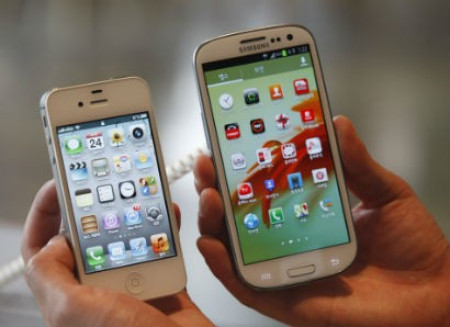 While the jurors may have awarded Apple just over $1bn (£665m) in damages, there was much worse to come for Samsung. Following the result, over $12bn (£7.6bn) was wiped off the company's market value with its stock price falling 7.5 percent in the South Korean capital Seoul on Monday.
The jurors in the case took just two and a half days to deliver their decision, much shorter than most industry watchers had expected, considering they had to fill out a 20-page verdict form, answer 700 complex patent-related questions and weigh-up over 50 hours of evidence presented by Samsung and Apple.
The jurors rejected every single one of the South Korean company's patent claims, and backed Apple's claim that Samsung had breached US antitrust laws by trying to keep its wireless patents as a monopoly.
Immediately after the verdict was returned on Friday, Samsung issued a statement:
"Today's verdict should not be viewed as a win for Apple, but as a loss for the American consumer. It will lead to fewer choices, less innovation, and potentially higher prices. It is unfortunate that patent law can be manipulated to give one company a monopoly over rectangles with rounded corners, or technology that is being improved every day by Samsung and other companies.
"Consumers have the right to choices, and they know what they are buying when they purchase Samsung products. This is not the final word in this case or in battles being waged in courts and tribunals around the world, some of which have already rejected many of Apple's claims. Samsung will continue to innovate and offer choices for the consumer."
Of course Samsung plans on appealing the decision to a higher court, but the initial victory will be a major PR coup for Apple as it continues its smartphone and tablet battle with Samsung and the wider Android ecosystem.
The result came just hours after a South Korean court had ruled against both Apple and Samsung, deciding that they had each infringed each other's patents.
Tim Cook hits back
While Samsung shares may have taken a huge hit as a result of the trial, Apple's shares continued to soar, hitting $680 for the first time just after the opening bell on Monday.
In an email to all Apple staff on Friday, the company's CEO Tim Cook said that Apple didn't realise the extent to which Samsung's copying extended and that the case was about "originality and innovation" and not money.
Here is the full text of Cook's email:
"Today was an important day for Apple and for innovators everywhere.
Many of you have been closely following the trial against Samsung in San Jose for the past few weeks. We chose legal action very reluctantly and only after repeatedly asking Samsung to stop copying our work. For us this lawsuit has always been about something much more important than patents or money. It's about values. We value originality and innovation and pour our lives into making the best products on earth. And we do this to delight our customers, not for competitors to flagrantly copy.
We owe a debt of gratitude to the jury who invested their time in listening to our story. We were thrilled to finally have the opportunity to tell it. The mountain of evidence presented during the trial showed that Samsung's copying went far deeper than we knew.
The jury has now spoken. We applaud them for finding Samsung's behavior willful and for sending a loud and clear message that stealing isn't right.
I am very proud of the work that each of you do.
Today, values have won and I hope the whole world listens.
Tim
Apple will now look to get dozens of Samsung smartphones banned from sale in the US and it could see an escalation int he battle between Apple and Google, as more Android manufacturers could be targetted in this way.
Some analysts suggested that it would be up to Google to indemnify these manufacturers to make sure they continue to use the Android platform. Others however have suggested Google's $12.5bn acquisition of Morotola was completed in order to give Google access to an extensive patent portfolio.
In response to the verdict, Google said:
"The court of appeals will review both infringement and the validity of the patent claims. Most of these don't relate to the core Android operating system, and several are being re-examined by the U.S. Patent Office. The mobile industry is moving fast and all players - including newcomers - are building upon ideas that have been around for decades. We work with our partners to give consumers innovative and affordable products, and we don't want anything to limit that."
Jurors Speak Out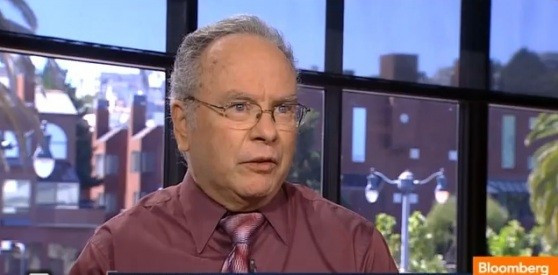 Following the quick verdict, members of the seven-man, two-woman jury have been doing the rounds with media interviews. The jury consisted of four people who have worked for technology companies (not surprising considering the trial took place in Silicon Valley), while three of the jury were born outside the US - one in India, and two in the Philippines.
One of those who has worked for a technology company was chairman of the jury, Velvin Hogan, who appeared on Bloomberg Television on Monday. He said the technology aspect of the trail was what appealed to him most:
"For me, it was always interesting because of my technology background," Hogan said of the trial. "We were inundated with evidence and people trying to bias our opinion on both sides. But when we went into the jury room, we were determined to set all that aside and focused right on the evidence."
Hogan said that neither he, nor any other member of the jury, used an iPhone. "In fact, I own no Apple equipment, and intentionally not for a number of years. I am a PC person," Hogan said. He later added, "my wife has a Samsung phone, but it is not a smartphone."
Another juror, Manuel Ilagan, spoke to CNET and he concurred with his chairman, saying: "We found for Apple because of the evidence they presented. It was clear there was infringement."
Ilagan went on to point to internal Samsung emails discussing the iPhone and how Samsung could incorporate some of these features into its smartphones, as among the most compelling evidence:
"The emails that went back and forth from Samsung execs about the Apple features that they should incorporate into their devices was pretty damning to me. And also, on the last day, [Apple] showed the pictures of the phones that Samsung made before the iPhone came out and ones that they made after the iPhone came out. Some of the Samsung executives they presented on video [testimony] from Korea - I thought they were dodging the questions. They didn't answer one of them. They didn't help their cause."
Many industry watchers exclaimed surprise on Friday that the jury had returned a verdict in just under 21 hours of deliberation. The jury had to answer 700 questions in relation to patents but Ilagan said he doesn't believe the jury acted in haste:
"We weren't impatient. We wanted to do the right thing, and not skip any evidence. I think we were thorough."
"Once you determine that Samsung violated the patents," Ilagan said, "it's easy to just go down those different [Samsung] products, because it was all the same. Like the trade dress -- once you determine Samsung violated the trade dress, the flat screen with the bezel...then you go down the products to see if it had a bezel. But we took our time. We didn't rush. We had a debate before we made a decision. Sometimes it was getting heated."
Asked if the jury realised the ramifications of their decision, Ilagan said they did:
"I realised that's a big deal if Samsung can't sell those phones. But I'm sure Samsung can recover and do their own designs. There are other ways to design a phone. What was happening was that the appearance [of Samsung's phone] was their downfall. You copied the appearance.... Nokia is still selling phones. BlackBerry is selling phones. Those phones aren't infringing. There are alternatives out there."
The full ramifications of what this will mean for Samsung is yet to be made clear, but Apple will now move to get up to 24 Samsung phones banned from sale in the US, including the Samsung Galaxy S2, but this is likely to be strongly challenged by Samsung as it seeks to recover from this hammer blow.