Apple's share price has fallen more than 20 percent since its record high in September, tumbling from $700 (£438) to $556 on 8 November.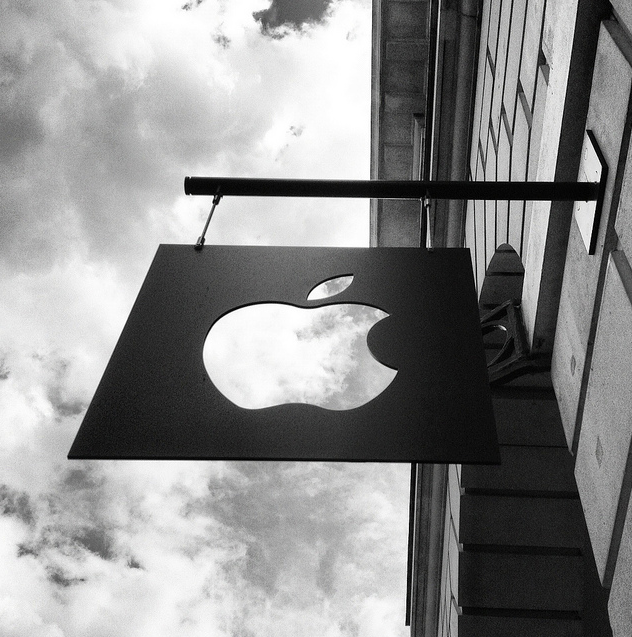 During that time it has announced a new iPhone, iPod range, iTunes, iPad, iMac and launched the new iPad mini - the company has basically updated its entire product line in time for Christmas, with products that have scored high reviews across the board from the technology press, and yet investors are unimpressed.
Despite the new products carrying all of the hallmark Apple qualities that make consumers want them, the company has had a number of setbacks over the same period.
The iPhone 5 was accused of being a minor update to the 4S - only a bit lighter, thinner and more powerful, and with a screen that is still dwarfed by rivals - but that was nothing compared to the mapping backlash that iOS 6 endured.
Released at the same time as the new iPhone and iPods, iOS 6 introduced a new maps application that ditched Google's data, replacing it with Apple's own, sourced from several mapping companies, including TomTom.
At first impressing with its new 3D buildings and free turn-by-turn directions, the reception of iOS 6 maps soon turned sour when users found misspelt place names, poor quality satellite images and entire towns in the wrong place.
Lacklustre
Reminiscent of the 'antennagate' furore of 2009, complaints about the lacklustre maps reached a climax on 28 September when Apple CEO Tim Cook published an open letter, apologising to users for the app and even suggested they try alternatives from rivals Google and Microsoft.
Users were told that updates and improvements would be rolled out soon, and that was thought to be the end of it, but more was to come.
A little over a month later, on 30 October, Apple announced its senior vice-president of iOS, Scott Forstall, would leave at the end of 2012, along with head of retail John Browett, who had been with the company for less than a year.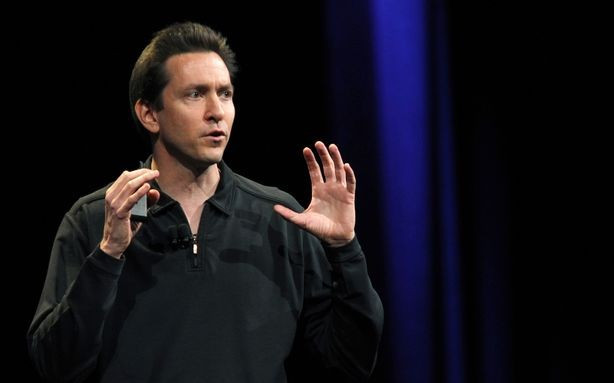 'Wave after wave of bad news'
Disappointing products, exiting senior vice-presidents and CEO-led apologies don't sound like the Apple of old, and leave the company some way short of the summer expectations of a $1000+ share price by mid-2013.
Indeed, investors like Brian White may well have egg on their faces this time next year, having said just four months ago: "Now that we are officially in the second-half [of 2012] and the iPhone 5 launch is within reach, we believe the stock is prepared for the next major leg up that we believe will propel Apple to our $1,111 price target over the next year."
As the CEO apologised and Forstall started to clear his desk, it emerged that the head of iOS never got along with his colleagues, in particular head of industrial design Jony Ive, who reportedly refused to sit in meetings where he was present.
It was later reported that Forstall's ousting was due to him refusing to put his name to the public apology over iOS 6 Maps, instead forcing CEO Cook to do the dirty work.
"It has just been wave after wave of bad news," said Gene Munster, an analyst at Piper Jaffray.
While rot started to set in below the skin, Apple's image on the high street continued to reign supreme, with the iPhone 5 clocking up five million sales in its first five days after thousands of Apple faithful queued for hours, even days, to get their hands on the latest phone.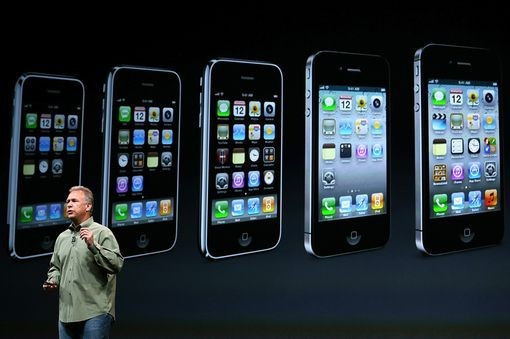 Fast forward a few weeks to the launch of the iPad mini - which we all knew was coming, thanks to Apple's recent nose dive in the secrecy of new products - and it's plain to see the company is in unfamiliar surroundings, chasing its rivals.
Another concern for investors will be that it looks like Apple is now copying the competition with the launch of the iPad mini, going after rivals at the 7in end of the tablet market.
The iPad mini still commands a £100 premium over its closest rivals, the Kindle Fire HD and Google Nexus 7, but clearly the company feels the need to offer something more affordable than the regular £400 iPad.
History repeating
This isn't the first time Apple has suffered a drop in value while sales were strong. In April this year the share price fell from $634 to $530, a fall of 13 percent that was blamed at the time on the price correcting itself naturally. After climbing from $400 at the start of 2012 and increasing in value by some $400bn since 2008, it was only a matter of time before the stock dipped.
Analyst Brian Marshall said: "We believe this could be a simple 'collapsing' on its own weight given the year-to-date move of Apple up approximately 45 percent, while the S&P 500 has been up about 10 percent."
Blame was also placed at the door of the analysts who suggested Apple could top $1000, even $1200 per share over the next year, while others blamed Apple's run-in with the US Department of Justice, which sued the iPhone maker and five major book publishers for colluding to raise ebook prices.
This time around, in what is Apple's biggest fall since 2008, it could be the company's relentless courtroom battles with Samsung that is making investors feels uncomfortable, or fears of higher capital gains tax in the US - which may increase from 15 to 20 percent.
President Obama proposed the increase in capital gains tax during his election campaign, and his re-election this week may have prompted some investors to sell shares, in anticipation of a broader sell-off in stocks ahead of the tax increase.
CEO and co-founder of investment firm Doubleline Capital, Jeffrey Gundlach, told CNBC that he expects Apple stock to fall as low as $425.
Gundlach suggested a lack of innovation is the problem: "Once you start just changing the size of your products, I really think you're not exactly innovating. I'm wondering if they're going to start coming out with the tutti-frutti iPad, where it comes out in different colours."
A new iPod/iPhone moment
If Apple's share price is to recover any time soon, never mind challenge the $1000 point, the company needs to introduce a new product that will not just innovate on what we already have, like the iPad mini, but truly blow us away - Apple needs another iPod/iPhone/iPad moment, and that has to be a television.
No doubt still being worked on - despite the rumour mill going quiet recently - an Apple television with the company's signature aluminium design, beautiful and innovative software, all seamlessly linked to an iTunes Store with more affordable TV and film content than ever - that's what will get us excited about Apple again, and that's what will send the share price back towards $1000.