Apple Updates Desktop Software with Mac OS X Mavericks
Mac Pro teased ahead of launch
Apple has announced the update to its desktop software bringing with it updates to maps, calendar, the browser and security.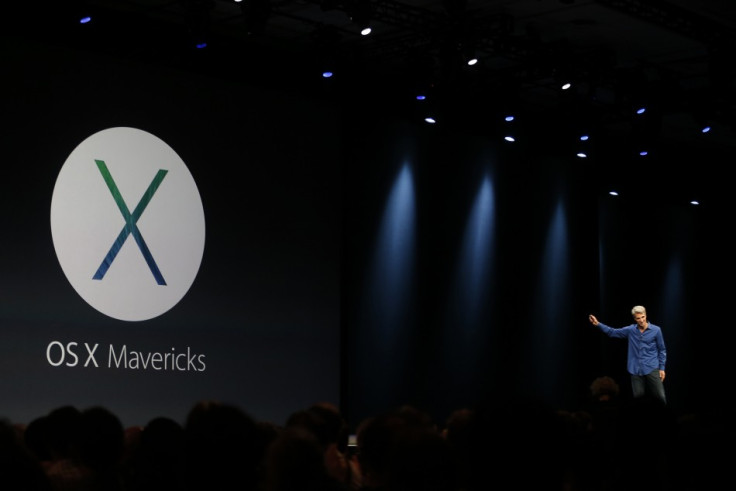 Apple unveiled the latest update to Mac OS X at its Worldwide Developer Conference in San Francisco on Monday with senior vice-president of software Craig Federighi showing off the new features which will be included in the software update which will be released to developers this week and will be available to consumers in "the Fall."
Mac OS X 10.9 Mavericks features a number of incremental updates rather than a major overhaul for the Mac software. The calendar apps has been updated and has a more stripped-back look, with the faux leather of the previous calendar app gone, which is an indication that Briton Sir Jony Ive has had an influence in the design of the interface.
Ive took over as head of software design at Apple last year following the departure of Scott Forstall. His influence was heavily seen in the radically redesigned iOS 7 on Monday, though it was less evident in the Mac OS X update.
This is the 10th update to Apple's OS X software and having named previous versions after big cats, the company has apparently exhausted that line of monikers, and has now moved on to major Californian landmarks, with Mavericks being a surfing location in northern California.
Apple announced that the iBooks and Maps apps would be coming to OS X for the first time, and it has also updated Safari to include a sidebar which shows you websites your Twitter and LinkedIn contacts have linked to.
Multiple Displays
As well as consumer-focused updates to maps and the calendar apps, there were some pro-user upgrades too, chief among them making mutli-display use much easier. The menu bar and dock will now be available on any display, and users can now run windowed or full-screen apps on whichever display they choose, with no configuration required.
You will also be able to use your large-screen TV as a second display using Apple TV and AirPlay.
Tags and tabs
Apple is also introducing Finder Tags letting you tag any item on your system (files, documents, photos) or in the cloud making it easy to find with all items with a particular tag, with all tags listed in the Finder windows.
Finder Tabs has also been introduced, which will let you create multiple tabs within a single Finder window in a similar manner to tabbed browsing on the web.
In a world where cyber-crime is growing by the day, Apple has sought to boost security in Mac OS X with iCloud Keychain, which safely stores your website login information, credit card numbers and Wi-Fi passwords, and pushes them to all of your devices so you don't need to remember them.
The developer preview of Mac OS X Mavericks is available now with consumers getting access to it later this year.
MacBook Air updated
And it will be available on new MacBook Airs which Apple has updated to feature the new Haswell chips from Intel as well as doubling the memory available on all models, while keeping the pricing on the 11in and 13in models the same.
The big boost which Haswell will bring is an improvement in battery life, with Apple now promising 12 hours and 10 hours of battery life respectively from the 13in and 11in models.
Apple has also included the new faster Wi-Fi ac standard which promises up to three times the speed, though only when connected to a compatible router.
Mac Pro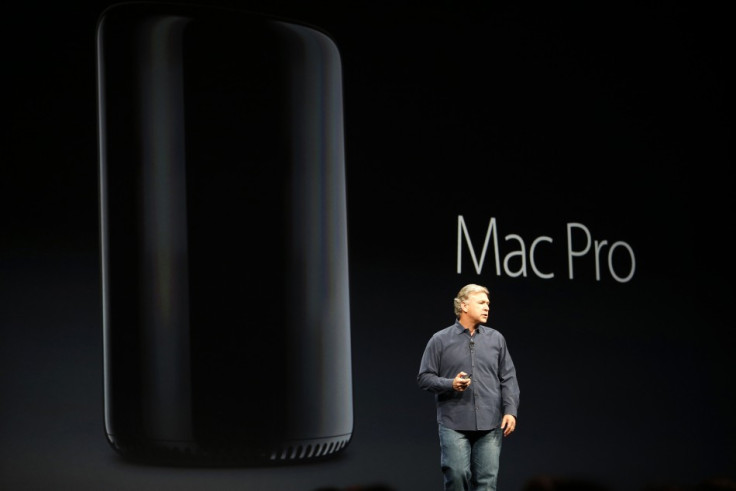 Apple also gave us a brief glimpse of its next project, a cylindrical desktop PC. The latest Mac Pro is just one eighth the size of the current generation model.
This has been made possible through the use of a unified thermal core that allows the desktop to "efficiently share its entire thermal capacity across all the processors."
Aimed squarely at the pro-user, the Mac Pro will come with Thunderbolt 2.0 ports, a new class of Flash memory promising 2.5 times the transfer speeds and dual workstation GPUs for intensive graphics or video editing work.
Apple has not released pricing or a specific release date for the Mac Pro yet.
© Copyright IBTimes 2023. All rights reserved.