Apple has been granted a patent for a virtual reality video headset which enables the user to slide an iPhone or iPod into the headset to provide the video.
The patent is one of 41 that have been newly granted to Apple and published by the US Patent and Trademark Office on 17 February, according to Patently Apple.
The patent mentions new features such as Picture-in-Picture, where a user can keep an eye on their outside surroundings while using the headset, make sure that they keep on top of emails or WhatsApp messages received on their device while wearing the headset.
While there will be some physical controls, the patent also mentions other controls that are set off by either Siri voice commands or head movements.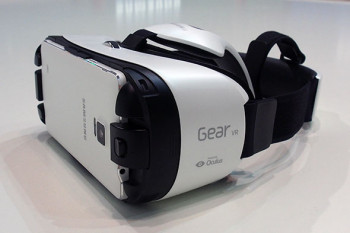 The patent also describes sensors that listen out for external sounds, such as an in-flight announcement by the pilot or flight attendant, and turn the volume on the headset down or pause any content that is playing so that the user can hear what is being said.
However, it is worth noting that this patent was first filed by Apple in 2010 and work started on the headset way back in 2008.
The electronics giant also won a patent for a headset that looks a lot like Oculus Rift back in December 2013, but this patent was speculative, although it did seem to propose to correct eyesight while the user was watching content.
So the question is – did Google and Samsung copy Apple's design, rather than the other way round? There are no answers as to why it has taken so many years for the patent to be granted.
The Samsung Gear VR headset was recently released and the Innovator Edition retails for £169.
In January, Samsung announced that it had signed a deal with Qantas that will see the headsets being given out to First Class passengers at lounges in Sydney and Melbourne, as well as on select A380 aircraft from mid-February.