April Fools' Day, celebrated on 1 April every year, is an occasion marked by the playing of practical jokes on friends and family members. Google, YouTube and Twitter all joined forces to celebrate the occasion, leaving users reeling from the shock.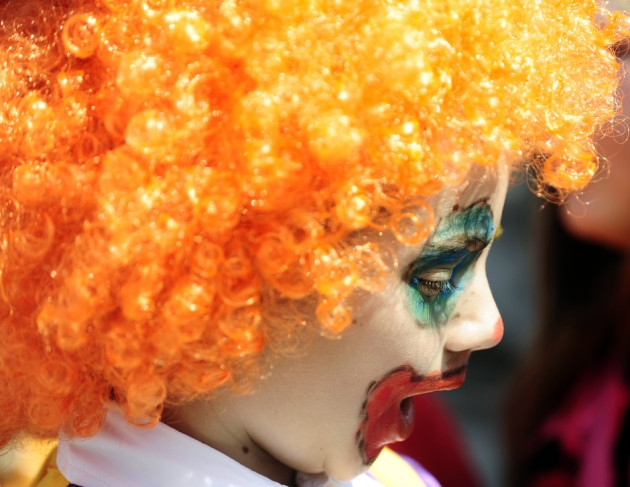 Shutting Down YouTube?
To begin with, the world's most popular video sharing Web site claimed a startling announcement. YouTube said it was shutting down all services and claimed they had actually been running a contest for the last eight years. The Web site, which was created in 2005, a video stated, to find the best home video on the Internet. And it took them nearly a decade to do so.
The winner, the announcement claimed, would get a $500 stipend (roughly £329), a clip-on MP3 player and his/her video would become the only one to be featured on the Web site, when it re-launches in 2023.
"We are so close to the end," Tom Liston, communications director at YouTube, says in a specially created video, "Tonight at midnight, YouTube.com will no longer be accepting entries. After eight amazing years, it's finally time to review everything that has been uploaded to our site and begin the process of selecting a winner."
Twitter Launches Twttr
Hugely popular social networking Web site Twitter then followed suit, claiming a revamped service for its users - Twttr. The difference? You cannot use vowels. Or at least you can, but you have to pay a premium fee for the privilege!
"Starting today, we are shifting to a two-tiered service: Everyone can use our basic service, Twttr, but you only get consonants," the company said on its blog, "For five dollars a month, you can use our premium "Twitter" service which also includes vowels. We're doing this because we believe that by eliminating vowels, we'll encourage a more efficient and "dense" form of communication. We also see an opportunity to diversify our revenue stream."
And just to add a touch of reality to the prank, a note was added, explaining the inspiration behind the Twttr stream.
"I was watching 'Wheel of Fortune' with @adambain, and a contestant yelled out 'I wanna buy a vowel'. Everything just sort of clicked. Adam and I turned to each other and high-fived. It was one of those product moments that just felt like magic," Michael Sippey (@sippey), the supposed vice-president of the new company, explained.
Google Nose and Blue Gmail
Google annouced Google Nose, which the Internet giant described as "the new scentsation in search". The fictional product apparently allows users to go beyond typing or talking on the Internet - and to sense! The company claimed the product would let users search through 15 million scentibytes in Google's Aromabase.
And let's not forget Blue Gmail - which is Gmail as we know it but blue in colour. Completely blue in colour.
Treasure Hunt with Google Maps
The last touch, though, was a treasure map on Google Maps.
"In September 2012 our team discovered a paper map that has been verified as Captain Kidd's treasure map," a note below the video read, "However, we haven't deciphered all the clues yet and its up to you to access his map and uncover the secrets. If we all work together, we can solve the mystery and find the long lost treasure. "