April Fool's Day 2012: Top Ten Funniest Geek Pranks
If you are a born geek struggling among non-tech savvy people, you probably cherish the idea of putting your skills to good use!
Rest assured there is no better way to flaunt your computer wizardy on unsuspecting victims than April Fool's Day.
Check out our hand-picked, top ten most-intriguing geek pranks for a fun filled April Fools' Day
Turn Internet Upside Down

There is no better way to fool even tech-savvy people than manipulating their Internet fonts, images and code a whole chunk of pages to display upside down. If you are familiar with editing IP tables, this should be a walk in the park. You just have to redirect your victim's traffic using the instructions at Upside-Down-Ternet. Once you get the setup in place, your victim's browser starts acting up, displaying every web page in reverse!
Blue Screen of Death Prank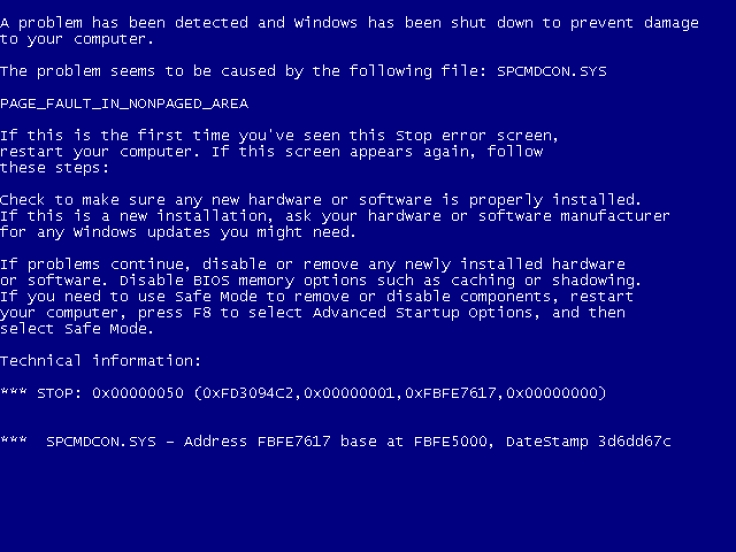 This is perhaps the most fun prank, if you manage to pull it off successfully. You should ideally target an experienced candidate, who has already suffered the dreaded Blue Screen of Death (BSOD). Once you have identified the victim, you just have to upload the BSOD wallpaper to his/her computer and enable it while the user is away. Make sure you hide all the desktop icons and system taskbar so that it looks like something went really wrong. Then sit back and enjoy the frustrated look on his/her face...
Add Screenshot Wallpaper
This trick is simple but still very effective. Take a screenshot of your victim's desktop and save it. Then set it as the default desktop wallpaper after hiding the actual taskbar and disabling desktop icons (right-click the desktop and choose "Arrange Icons By" and uncheck "Show Desktop Icons"). Now all you have to do is enjoy the victim's misery as he/she tries unsucessfully to click on something!
Break Victim's LCD Screen with Wallpaper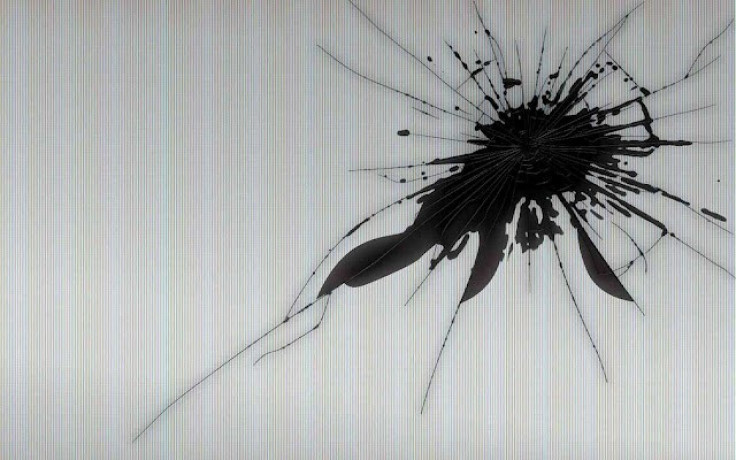 This could be insanely mind-blowing trick, if executed with precision. Download the broken LCD desktop wallpaper and set it as your victim's default wallpaper; don't forget to hide the taskbar and icons. Also disable any power-saving options and screensavers for maximum effect. Watch the person stare at the screen from a distance and come running towards the screen with a worried look... Then maybe he/she will touch the screen and go mad... How stupid does it feel to get fooled like that?
Create a Shutdown Shortcut Disguised as a Folder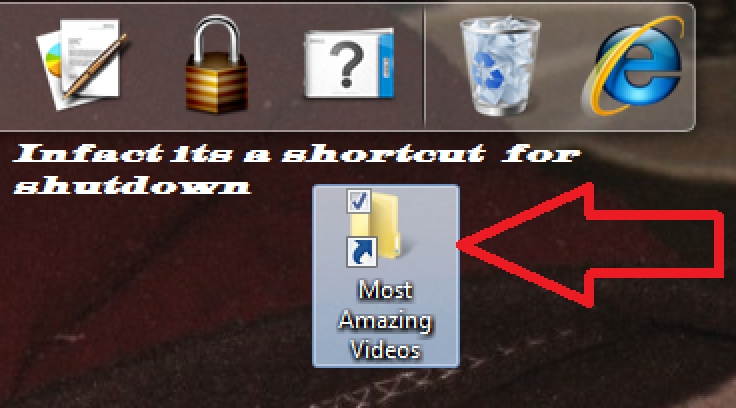 Target an unsuspecting and busy person with this one for maximum effect. First of all you need to know how to create a desktop shortcut for shutdown. Then you must replace the shortcut icon with the folder like icon.
Here is how you create the shutdown shortcut - Right click on desktop and go to "New". Select "Shortcut" and a prompt will be displayed asking you to enter the location of the item. Now, to execute the shutdown process, type the following without quotes: "Shutdown.exe -s -t 00". You will be prompted to name the shortcut. Name it as something catchy like "My Favorite Album" or "My Office Documents" to attract the victim's attention. Next change the icon by right clicking on the shortcut and then select "change icon". Then choose a folder-like icon.
You may also backup existing folders on the desktop to another location and then replace them with shutdown shortcuts disguised as user designated folders. This ensures there is a 100 percent chance the user will click on at least one of the folders.
Setup Task Scheduler Jobs to Launch Random App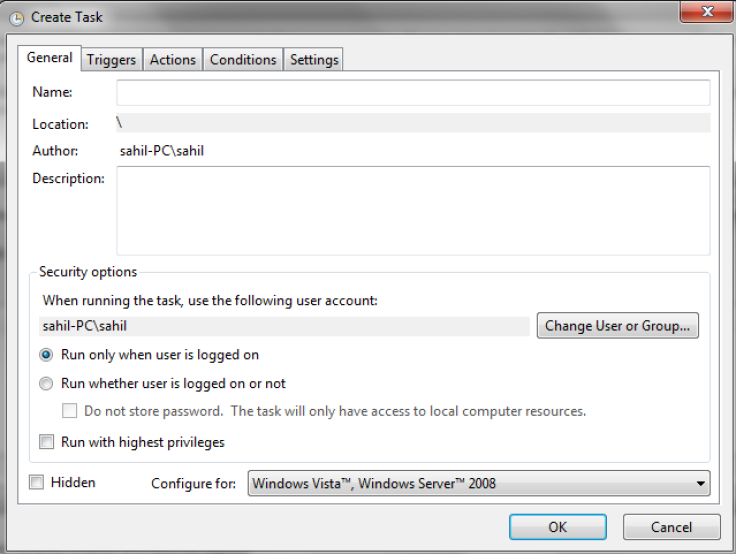 This could be a very irritating trick for anyone. Just go to Task Scheduler and create random new tasks. Don't forget to repeat task every five minutes!
Freak Friends Out with Remote Desktop Access
It is quite normal to help friends using the Remote Desktop utility these days. Better still, it provides the perfect platform to trick your friend and arrange things so that some unscrupulous person has hacked into the system and triggered a malfunction. Imagine how people would react if the mouse pointer moved all by itself and the computer carried out insane actions.. without visible user control!
Controlling a machine via LAN is pretty easy. You just have to setup a VNC server on the target machine and connect to it from your own laptop or desktop. Using VNC with Windows requires a little bit of setup but it mainly involves installing a VNC client and server like TightVNC. However, Macs can use the built-in screen sharing feature. Open up System Preferences and choose the Sharing section. Turn on Screen Sharing and then add yourself as a user.
Alternatively, click the Computer Settings button and enter a VNC password so you can access the computer with only that password. Either way, when you're done you can just go into the Finder on your computer and press Command+K. From there, type in "vnc://" plus the IP address of your victim's computer and you are all set. Take control of their screen and do some nasty things like hiding desktop icons and taskbar or use any of the earlier tricks in tandem like clicking on the disguised shutdown icon (appearing like a folder icon).
Watch the chaos and bewilderment of your victim!
Commandeer a TV set with a Remote Jammer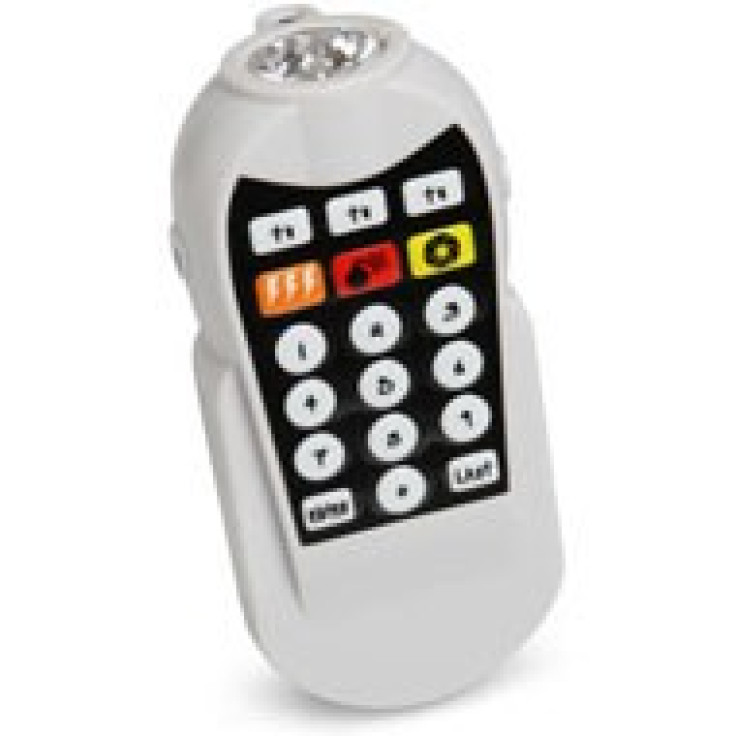 Ever tried controlling a TV with a universal, all-powerful remote control? You could do just that with Ninja Remote, capable of controlling practically any television without the need for prior configuration. It works by quickly decoding practically every remote code in the book so your commands will work on any infrared device. Besides, it can hijack a television and cause it to randomly change channels and volume for several minutes.
Finally, you can even jam other remotes from functioning so you're in total control. It'll cost you $30 but you'll be able to reuse the prank on several people all day long.
Change Mouse Pointer to Look Always Busy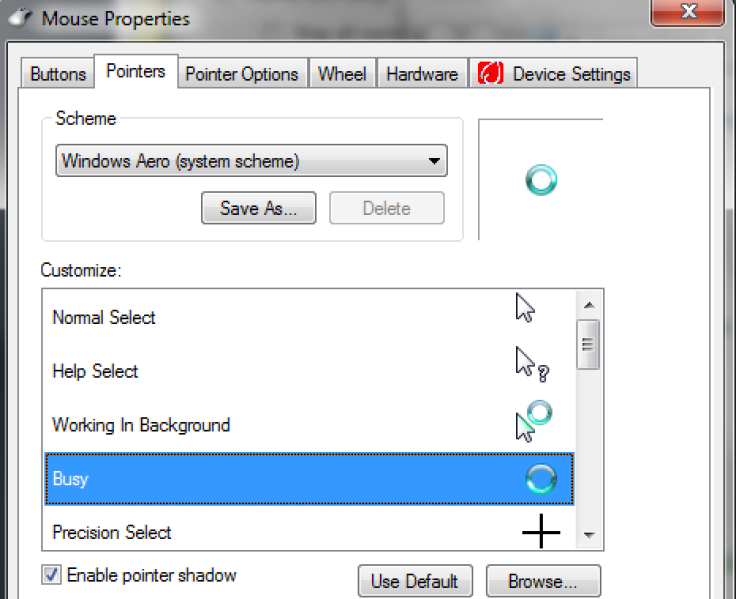 This trick isn't the best out there but can be handy nevertheless. It is very simple to Implement .Go To "Control Panel > Mouse > Change the pointer". The victim will think the computer is hanging all the time but it's really not.
Swap Mouse Right and Left Button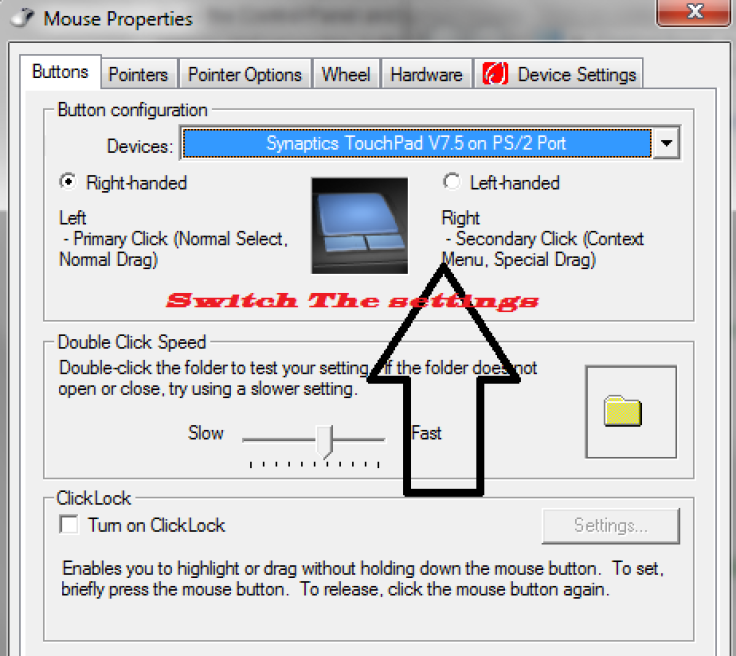 This is quite a common trick to fool any PC user. Just reverse the mouse button's default set-up and watch how irritated it makes the user! You can change these setting by going to Control Panel, selecting "Mouse" and "Switch Primary and Secondary Buttons". Don't forget to click on "Apply" to set the change.
© Copyright IBTimes 2023. All rights reserved.