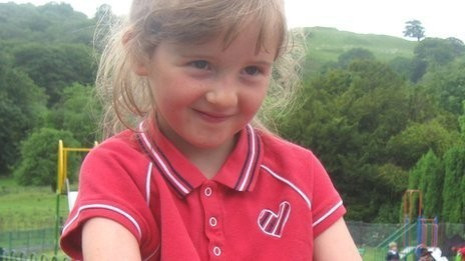 Police who have been searching for missing five-year-old April Jones for 10 weeks said they will not call off the search until there are "no more places to look".
Dyfed Powys Police have been searching for April since she went missing near her home in Machynlleth on 1 October. The search for her is one of the largest search operations in British policing history.
A spokesman said: "Specialist teams from other agencies and organisations have been searching rivers and the sea, mines and quarries, and various other confined spaces on the hillsides of Machynlleth.
"We will keep looking until we are satisfied that we have exhausted all lines of inquiry.
"We are not putting an end-date on the operation and we are not willing to speculate how much longer it will last but we will say that we are committed to stay here until we can be sure that there are no more viable places to look for April's body."
Paul and Coral Jones, April's parents, said they were beginning to come to terms with the loss of their daughter. They said: "It has been 10 weeks since April, our beautiful little girl, was taken from us and the pain of our tragic loss doesn't get any easier to bear.
"We are extremely grateful to Dyfed Powys Police for their continued efforts to find April. The dedication and determination shown by the search teams who have come from all over the UK has been truly amazing.
"We understand that Christmas will be a particularly difficult time without April being amongst us but as parents of Harley and Jazmin we will obviously acknowledge the festive season as best as we can.
"We would like to thank people for affording us privacy as a family, in particular the media. We realise that this is a big news story, but to us it is our life, and we are coming to terms with the fact that our baby girl has been taken from us."
Mark Bridger has been charged with April's murder. A trial date has not been set.