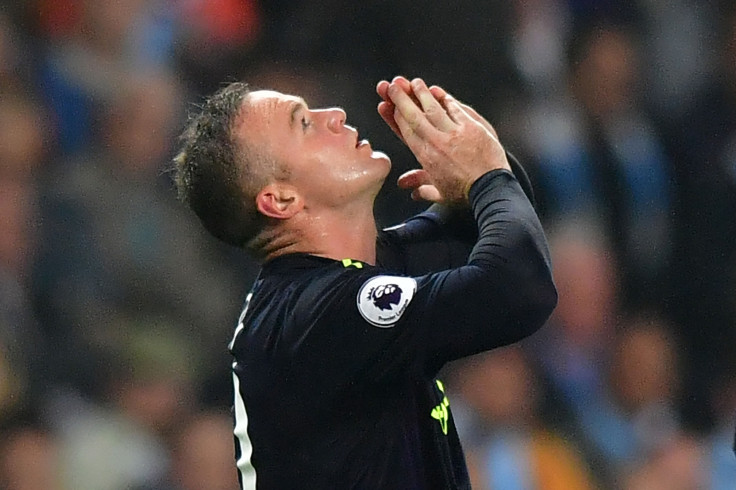 Wayne Rooney's private life continues to dominate headlines, thanks to a ten-hour bender in Cheshire that led to his arrest for drink-driving and claims he has been unfaithful to his pregnant wife, Coleen.
The 31-year-old former England captain, who according to Piers Morgan "likes a drink", was taken into police custody and charged with driving under the influence after failing a breathalyser test.
He is also in the doghouse with his wife as he was caught behind the wheel of a Volkswagen Beetle belonging to office worker Laura Simpson, who claimed that they had enjoyed a "kiss and cuddle" after he complimented her body at Bubble Room cocktail bar in upmarket Alderley Edge.
With his 19 September court appearance and allegations of infidelity hanging over him, some believe that the forward has shot himself in the foot once again by allowing his off -pitch antics to overshadow his football career. However, industry experts say that while he won't emerge completely unscathed from the scandal, it is unlikely to jeopardise his football career.
Celebrity brand expert Eric Schiffer told IBTimes UK that it would take an army of White Walkers from Game of Thrones to fully savage his career so it wasn't the end of Rooney's brand.
"Rooney's drunk driving arrest smears his reputation with advertisers and will crush his short-term earning potential like an exploding soccer ball filled with gunpowder," he explained.
Schiffer advises that the sportsman "apologise to his wife and fans with an emotional rawness" as an act of atonement to protect a reputation facing an all-out war. "It's a must for Rooney to save his scalped image from a hotbed of scandal," he says.
England's leading international goalscorer announced his decision to retire from national team duty in August after rejecting a call to join the upcoming squad for World Cup qualifiers. His former United teammate Rio Ferdinand previously suggested they he may be slowing down because a 15-year career in professional football had taken its toll on his body.
However, IBTimes UK sports editor Nick Howson says Rooney's career is far from slipping to premature retirement. Rooney left Manchester United after a 13-year spell at Old Trafford this summer to return to his boyhood club Everton and has scored twice in three Premier League appearances.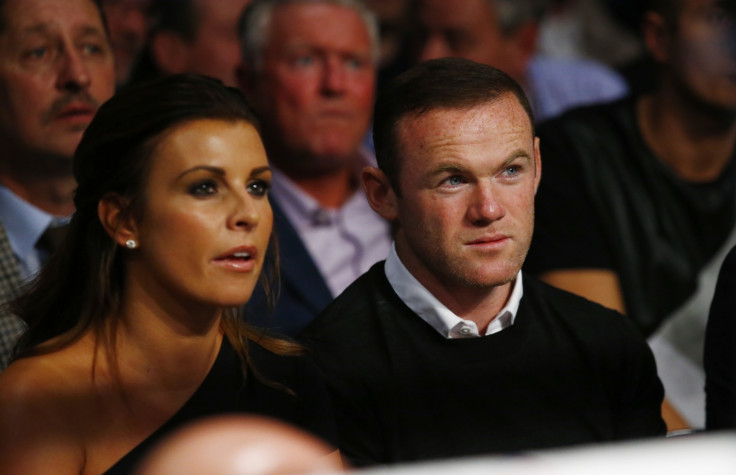 "He remains a key and influential figure in the game," he says. "Everton manager Ronald Koeman is a principled man and not one for sentimentality, and though Rooney's popular return sees him reunited with the club he supported as a boy, there are clear footballing reasons behind the move.
According to Howson, it is important to remember that Rooney departs international football on his own terms. "An impressive start to the campaign with Everton earned him a recall by Gareth Southgate, which he opted to turn down. His club will significantly benefit from the decision," Howson adds.
"Granted, Rooney may not possess the guile or explosiveness of old but any suggestion his career is on the brink of complete collapse is fanciful. He could have all-but entered retirement in the summer by moving to China or the United States – where he would have earned more money – but staying in the Premier League suggests he feels he has plenty to offer."
Misha Sher, Head of Sport & Entertainment at Mediacom, doesn't see the personal flaws impacting his career but believes his marketability is waning. The branding expert says Rooney must consider his long-term prospects, and at the moment, it looks like he will struggle to land multi-million sponsorship deals to rival David Beckham when he finally hangs up his boots for good.
"This is a guy who has bounced back from many setbacks in his career and given the way he has started the season, I wouldn't bet against him. Everton made a big call in bringing him back and their only concern will be his performance on the pitch," Sher explains.
"As for his personal brand, that's a different story. Stories like this will inevitably impact his appeal in the endorsement space but then he was never a player that actively engaged in many commercial relationships. It's a sad story... brilliant talent but like many who came before him, with personal flaws."