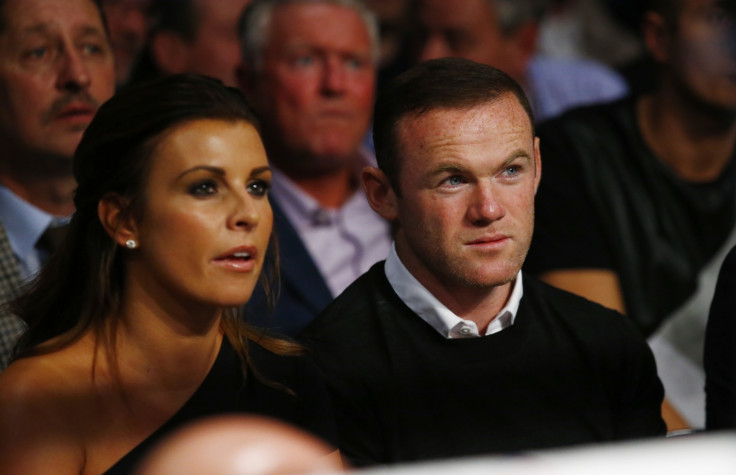 Ex-England skipper Wayne Rooney has reportedly cast the blame on wife Coleen following his drink-driving arrest.
The 31-year-old Everton player is currently in the doghouse for "kissing and cuddling" 29-year-old office worker Laura Simpson before driving home in her car and getting caught by police.
But there are always two sides to every story, marriage and argument, and Wayne has allegedly vowed to rein in the alcohol-fuelled nights out – if his wife cuts back on her holidays abroad.
While he is battling to save their nine-year marriage in showdown talks, Wayne is said to have asked Coleen, also 31, for some changes too.
A source told The Sun: "He's pointed the finger at her over the number of holidays she takes and she raised questions about his nights out with the lads."
Wayne has accused his wife and mother to his three sons of taking too many holidays. She has racked up 10 in the past year alone.
Coleen has been fighting the rumours in the aftermath of last week's incident, writing on Twitter: "Would love to meet all these so called friends of mine who know me so well ".
She added: "I was being sarcastic towards all these great sources the press have...who I have probably never met in my life! I have the best friends."
Meanwhile, Wayne has received a torrent of abuse on his most recent Instagram photos for his recent actions.
One person commented on a family photo of him, Coleen and the boys: "When you cheat on your wife @coleen_rooney, you are also cheating on the children. So disappointed. Hope you can get some help x".
Another said: "unfortunately you do not deserve my following after your latest antics. A man with such a high public profile. Shame on you. You've let your wife down, your children and your adoring fans!"
Coleen and Wayne met while they were both at secondary school and married in 2008 after six years of dating. Rooney admitted to sex workers prostitutes in Liverpool during this time in 2004, saying: "I was young and stupid. It was at a time when I was very young and immature and before I had settled down with Coleen."
In 2010, Helen Wood claimed that Rooney paid £1,000 for a threesome with her and Jennifer Thompson in a Manchester hotel while his wife was five months pregnant.