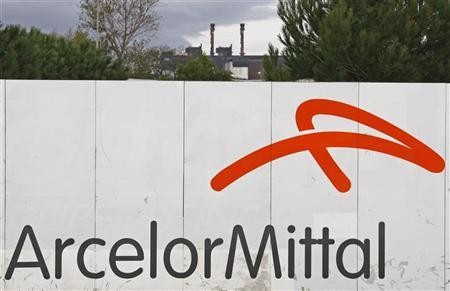 ArcelorMittal, the largest steel producer in the world is planning to sell part of its stake in a Canadian iron ore mine operator to a consortium of Asian steel makers that includes China Steel and Posco.
The group led by Taiwan-based China Steel and South Korean steel giant Posco will pay $1.1bn (£673m, €827m) for ArcelorMittal's 15 percent stake in ArcelorMittal Mines Canada which operates two open pit mines in the province of Quebec.
Posco, China Steel and ArcelorMittal Mines Canada "will enter into long-term iron ore off-take agreements proportionate to their joint venture interests," said China Steel in a statement.
China Steel will pay $270m for a 3.68 percent stake in ArcelorMittal controlled Labrador Trough iron ore mining and infrastructure assets, which produces nearly 40 percent of Canada's iron ore output. The deal will help China Steel to raise its iron ore reserves capacity to 11.6 percent from the present 4.2 percent.
China Steel plans to close the deal in two installments, within the first and two quarters of 2013, subject to Taiwanese government approvals.
Posco did not divulge the details of its share of stock purchase and the amount though it confirmed signing a stock purchase agreement. According to a Reuters report, Posco was seeking to buy the stake with South Korea's National Pension Service and other investors.
ArcelorMittal was considering to sell 30 percent of its stakes in the Canadian iron ore unit to reduce debts, according to a Bloomberg report. In December, Fitch ratings had cut the debt rating of ArcelorMittal to BB+ from BBB- citing challenging outlook for western European steel markets in 2013.