Argos Launches £100 MyTablet to Rival Tesco Hudl
Argos has launched the £100 Android MyTablet to rival the Tesco Hudl, as UK retailers jump on the budget tablet bandwagon in the run up to Christmas.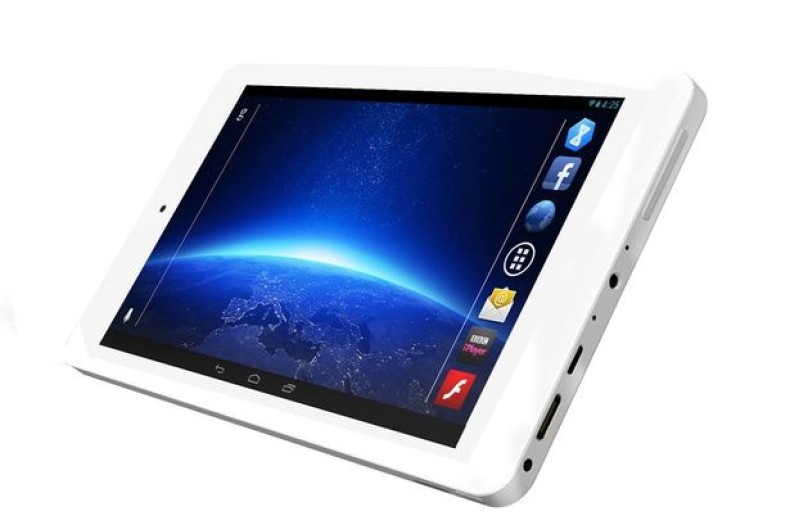 Undercutting the Tesco Hudl by £19, the Argos MyTablet has a 7in screen, comes preloaded with 19 apps including BBC iPlayer, an ereader app and Angry Birds and is targeted at a teenage audience - a different strategy to Tesco, which aims the Hudl, with its preinstalled shopping applications, at an older market.
Home Retail, which owns the Argos brand, has posted five straight years of negative growth and hopes the tablet, along with a change of direction to focus more on digital rather than catalogue-based sales, will see a 15% profit rise to £4.5 billion annually by 2018.
The MyTablet faces stiff competition in the form of the Amazon Kindle Fire, Google Nexus 7, Tesco Hudl and the Nook HD tablet from Barnes & Noble, all of which cost less than £200 and offer 7in screens for reading, browsing the web and consumer media.
The Argos tablet has a lower screen resolution, less powerful processor and smaller storage capacity than the Tesco Hudl, but does run an unmodified version of Google's Android operating system, has a microSD card slot to increase storage, and has an HDMI port to connect to a television.
Argos claims battery life for the MyTablet is five hours, much less than the claimed nine hours of Google's Nexus 7, although that does cost twice as much.
Argos managing director John Walden said: "Millions of people have bought tablets during the last year but there is still around 75% of the UK population without one. We know that tablets will feature heavily on Christmas lists this year."
Highly competitive
Walden describes the tablet's £99.99 price as "highly competitive...and fits neatly in the range of tablets [from other manufacturers] we have on offer."
Targeting the three-quarters of UK households yet to own a tablet is a strategy shared by Tesco, whose Hudl tablet sold 35,000 units in its first two days on sale and already features in a number of television commercials. Despite the £20 price difference, Tesco shoppers can double the value of their Clubcard points to buy the tablet, making it free in exchange for £60 worth of points.
Tesco includes its own portal of apps on the otherwise-standard Android operating system of the Hudl; these apps include grocery and clothes shopping, but also access to the supermarket's Blinkbox film and music service, and the free Clubcard TV streaming app.
The Argos MyTablet has a screen resolution of 1024 x 600, a storage capacity of 8GB, and is powered by a 1.6GHz dual-core processor. Around the back there is a 2-megapixel camera, joined by a front-facing camera for Skype video calls over Wi-Fi.
Unlike the Amazon Kindle Fire, the MyTablet has access to Google's Play store, with more than one million apps available to download.
The MyTablet goes on sale on 16 October and is available in pink or silver. Both versions feature a metal case compared to the Hudl's plastic, and both colour options have a white screen bezel.