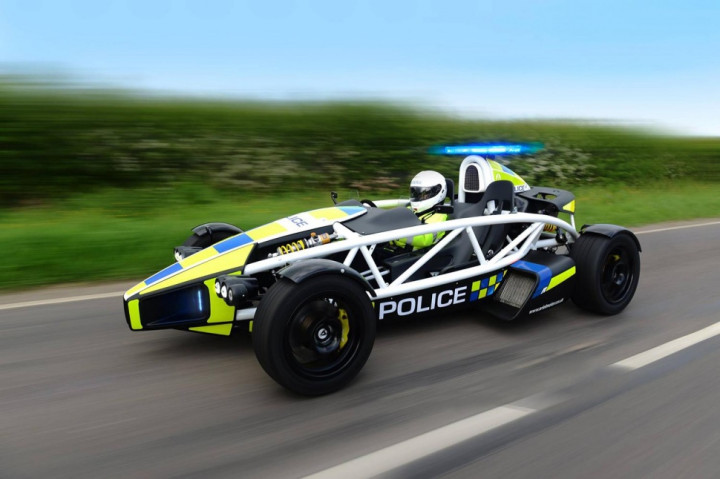 A police supercar has been unveiled.
The Ariel Atom police car goes from 0-60mph in just 2.5 seconds and weighs just 200kg more than a Harley Davidson.
It comes complete with customary flashing blue police lights, but despite its high speeds you won't be seeing it pursuing speeding motorists.
According to Auto Express, the car was built for the Somerset and Avon Constabulary in England to promote its Safe Rider campaign.
The racing car design aims to drive home the point that roads aren't the place for high-speed driving.
The campaign hopes to drastically cut the number of motorcycle deaths in the UK.
Despite making up only 1 per cent of all drivers in the UK, motorcyclists make up nearly 20 per cent of all road user deaths.
Ariel, which plans to launch its own motorcycle later this year, provided the Atom to help publicize the campaign.