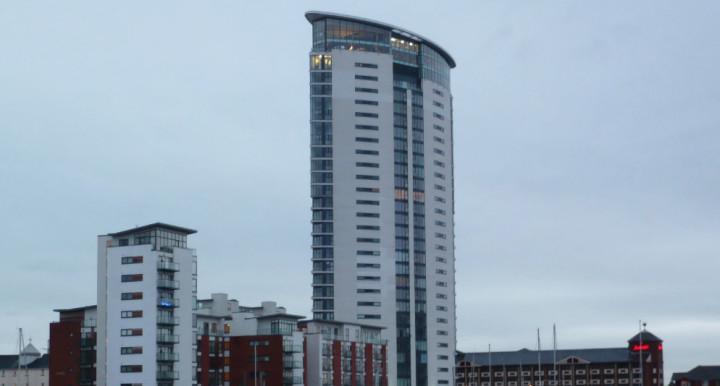 Swansea police have arrested a suspect after he took a man hostage at the top floor of Wales' tallest building, the Tower, Meridian Quay.
Following the alarm, which was raised at 4pm on 8 August, armed officers arrived at the scene with trained negotiators and a police helicopter. Roads were also partly closed off and the public was being diverted away from the scene.
After two tense hours of negotiation and taser gunfire, a suspect was arrested on top of the 28th floor of the 351 feet high (107m) tower. Noone was hurt in the incident.
"Thankfully this very serious incident ended peacefully with no injuries to anyone involved. I'd like to thank my officers for the bravery and professionalism they showed during what was a very tense situation," said Superintendent Andy Kingdom.
A handgun had been recovered from the scene and a local man is in police custody.
Laura Bell, a member of the local community told the South Wales Post: "I'm just glad we live in a city that when a potential gunman is on the loose we get this kind of police response."