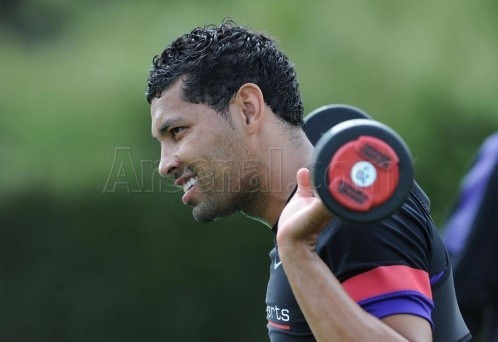 Arsenal defender Andre Santos has apologised for asking former Gunners' striker Robin van Persie for his jersey at half time during the weekend's league fixture against Manchester United.
The move to ask for the forward's jersey drew heavy criticism from fans, commentators and even club manager Arsene Wenger, who reportedly made his feelings clear during the half-time talk.
"I'm sorry to you - and for the upset for the club and the fans," the former Fenerbahce defender explained, adding the exchange of jerseys was normal practice in Brazil and he meant no disrespect to the club or the fans.
Wenger was understood to have been angry initially but has accepted his player's apology and seems eager to settle the matter. However, despite his apology, Santos is unlikely to feature in Tuesday's Champions League group stage game against Bundesliga side Schalke 04, with either French international Bacary Sagna or Belgian centre back Thomas Vermaelen likely to cover for the Brazilian.
The Arsenal manager said: "It's interesting because Santos is a player who cares. If you speak with him, he gives an image of himself which is not him. He is serious, he wants to do well. It is about the result, about the team. [Asking for a shirt at half time is] a difference of culture. I can understand that an English guy doesn't understand it and I'm French and I don't understand it either.
"But he cares and he understands today what it means and, believe me, he will never do it again. I spoke to him about it but I do not want to make too big a story of it."
Wenger on Schalke Game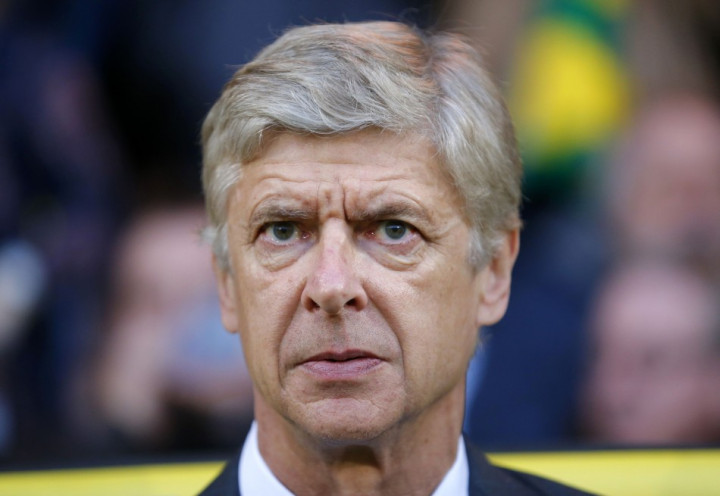 Meanwhile, Wenger also spoke to the club's website on the importance of the Champions League game against Schalke and stressed it could be the perfect platform to kick-start the club's flagging season.
"Our form] is a concern because we had a very promising start and of course we have gone through a difficult spell," he explained, adding: "We want to respond to that and rectify that very quickly because it is not only the fact we lost the [Manchester United] game but the way we lost it. In terms of the group, the fact that we lost against Schalke means it is important that we win [in Germany] and finish the job well. We are still in a strong position in this group but of course we want to come out with a good result."