Arsenal: Arsene Wenger addresses Monaco clash keeper dilemma and reveals Jack Wilshere doubt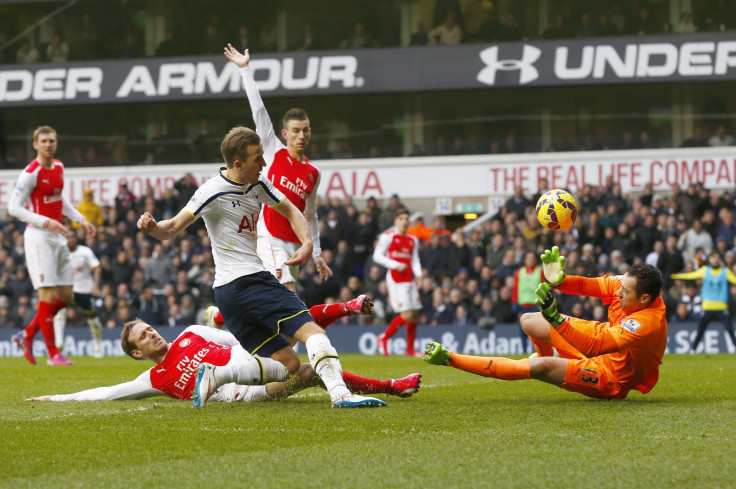 Arsenal manager Arsene Wenger has refused to confirm whether David Ospina will remains as the number one ahead of Wojciech Szczesny for the Champions League last 16 game against Monaco on 25 February.
Szczesny started the season as the main man between the sticks at the Emirates Stadium but lost his place to the Colombian international after he reportedly smoked in the showers following the New Year's Day loss at Southampton.
Ospina has since started the last six Premier League games while the Polish 'keeper played in the FA Cup wins over Brighton and Middlesbrough.
And when questioned who will be the chosen 'keeper for the Champions League match, Wenger said: "I cannot tell you that today. Only 11 players can start the game but that's the same for every player."
Meanwhile, he confirmed Ospina is "fit" after suffering a minor back problem in during the Premier League victory over Crystal Palace on 21 February. Wenger said: "He is fit. He's trained."
Wenger also suggested Wilshere is expected to remain on the sidelines for the game but denied the midfielder had suffered a setback in his recovery following his absence from the last training session.
"The only uncertainty I have at the moment is Jack Wilshere but everybody else is available. He was rested [at training], because he trained hard until now. No, it's not a setback but I don't think [he'll play against Monaco]." Wenger said.
Speaking about their rivals, the Arsenal manager said: "They are a defensively well-balanced team who are efficient. They won 11 points in the group stage. It will be tough."
But Wenger hopes to secure qualification for the quarter-finals of the Champions League after defeats in the last 16 against Bayern Munich (twice), AC Milan and Barcelona.
"We can be confident because we've won our games. We have the right commitment and spirit but these are hard games," Wenger said.
"We have gone out in the last four years at this stage, two times to the winner. Twice on goal difference. We have gone out, yes, but what we want, we want to stay in. In the last four years, we came out frustrated, each time. We have learned from that."
© Copyright IBTimes 2023. All rights reserved.