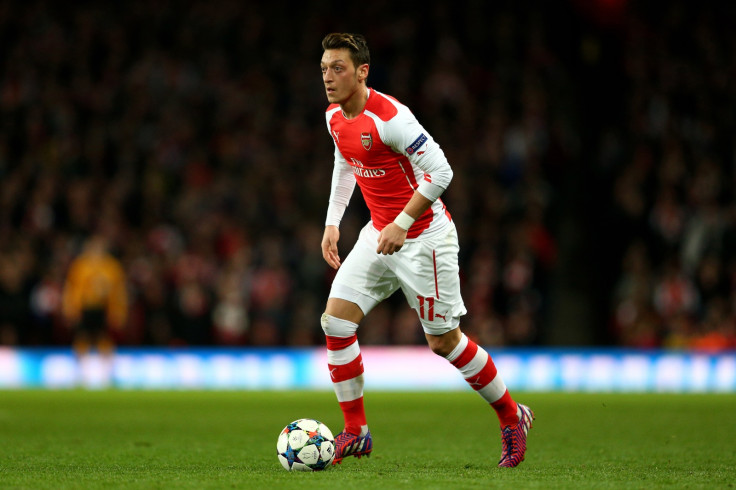 Arsenal manager Arsene Wenger has said Mesut Özil did not break any club rules, after reports suggested that the German midfielder had gone out partying in Berlin on the day of Arsenal's game against Newcastle United on March 21.
The former Real Madrid star was excused from the game against the Magpies due to a slight illness and was allowed to travel to Germany, as he was called up by his national team for international duty.
But various reports suggested that Özil had gone out partying after having asked to be excused due to illness and it was expected that he will face the wrath of the Gunners boss following his return to the club.
However, Wenger has dismissed any such suggestions and made it clear that the midfielder had the club's blessings to go to Berlin, as he was there to wish a friend for his birthday.
"He went out for half an hour to a birthday for his friend to wish him well. You can't stop someone wishing happy birthday to a friend!" Wenger said, as quoted by the Mirror.
The Frenchman also defended allegations against the German about partying and visiting a night club with friends. Wenger simply asked the press if there were any pictures to support their claims.
"Mesut was not partying. He was out for dinner with some friends. If he was out partying in Germany then you would have seen some pictures," the Arsenal manager added.
"If he was in a nightclub in Germany then you would have seen some pictures the next day. You know that is not possible."
However, Wenger made it clear that he is not going to be lenient with any player, who breaks the club rules and does not respect the discipline.
"I'm not going soft on discipline. I've fined people when they work for us and don't respect the discipline," Wenger asserted, as quoted by Goal.
Arsenal stars Jack Wilshere and Wojciech Szczęsny have faced the manager's wrath after the duo were caught smoking in separate incidents.