Arsenal legend Ian Wright tells Arsene Wenger to break the bank for Liverpool star Raheem Sterling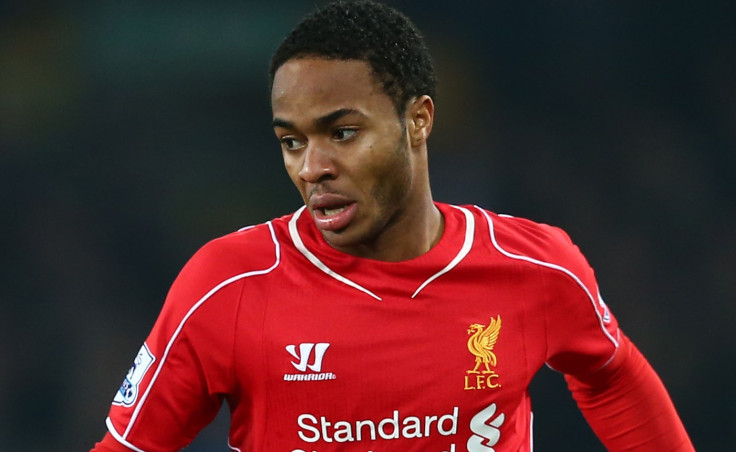 Arsenal legend Ian Wright says manager Arsene Wenger should break the bank to secure the services of Raheem Sterling after the Liverpool star said it was "quite flattering" to be linked with the Gunners.
The 20-year-old England international confirmed on 1 April he had rejected an offer of a new contract worth £100,000 a week, claiming he was not looking for money but to win trophies.
Having being linked with Manchester City, Real Madrid and Arsenal, Sterling revealed his appreciation for the Gunners link ahead of the Liverpool trip to the Emirates Stadium on 4 April.
While Wenger refused to confirm the interest in the "top" player during his press conference, manager Brendan Rodgers insisted Sterling will stay at the club and he is not for sale at any price.
But Wright says Arsenal should make every effort to bring him to the north London club, claiming he has what it takes to become the catalyst of the Gunners.
"You can't say 'no' to a talent like Raheem Sterling," the former Arsenal striker told Goal. "I put it on Twitter - 'Arsene, just go in, offer whatever he wants and play him wherever he wants', because he's someone you can build a team around and the more confidence he gets, the more he's going to do for the team."
Even though some pundits have criticised Sterling for rejecting such a lucrative offer from Liverpool, Wright has backed the player saying it is understandable "he wants to play somewhere he can make a proper mark on the game".
He said: "It's a hard one for Raheem. He's getting all sorts of bad publicity because his contract talks are taking longer than I'm sure Liverpool would like. I think he's making the right decision, simply because he's 20 and has the world at his feet.
"He's at a fantastic football club, no doubt. But when you consider that he's been playing in all sorts of positions, at right wing-back... when there are other teams interested who I know would definitely play him where he wants to be played, it doesn't come to money. He wants to play somewhere he can make a proper mark on the game."
But the former Arsenal legend added: "He's got to be careful about saying things like 'I just want to play football and play at a good club', because then the likes of Arsenal or Real Madrid may come in and offer £50m for him but say 'we'll only pay you £80,000-a-week because you said you just want to play football'. He's got to be careful in that way because people will twist and turn it around. But I'd like to see Arsenal at least be trying to get someone like Raheem Sterling."
© Copyright IBTimes 2023. All rights reserved.