Arsenal manager Arsene Wenger has ruled out any threat from Welsh international Gareth Bale, when the Gunners travel to White Hart Lane to face Tottenham in Sunday's north London derby.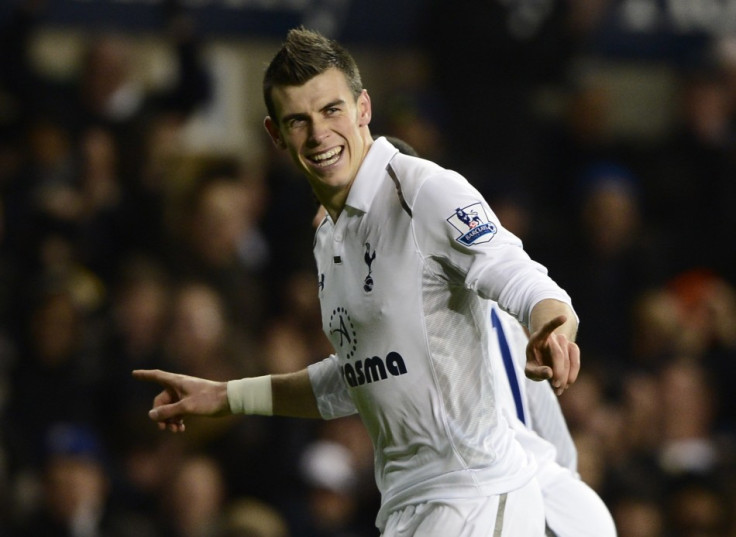 The French tactician has claimed his side are ready to take on Bale and are not worried by the ex-Southampton player. Wenger believes his side should concentrate on the entire Spurs team rather than focusing on an individual player.
"Bale is not the subject of our worry for the next two or three days - it would be a complete mistake to focus on any player from Tottenham. There is nobody special that you least like to face. All players have different qualities. There is no player you are absolutely scared to face. As a manager, over the last 15 years, you focus on your team preparing the best," Wenger explained.
The left-footed winger has been in impressive form in recent games, a fact which has seen Andre Villas-Boas' side remain undefeated in 11 Premier League games. The 23-year-old has scored 15 goals in 24 league appearances and is third in the scoring charts this season, behind Manchester United's Robin van Persie (19) and Liverpool's Luis Suarez (18). However, Wenger claimed he was not worried about the stats as they did not interest him.
"In England, it's always about numbers. When you speak about a football player, I don't see a number. I see his qualities, his deficiencies and what he can improve, how good he can become. I love football, the rest and the numbers is of very little interest to me," the Frenchman added.
Arsenal have always finished above their north London rivals since Wenger took over nearly two decades ago. The Frenchman has now denied any shift in the balance of power; the Gunners are fifth in the league with 47 points from 27 games and are four behind Spurs, who are in third.
"It's all down to the results on the football pitch. The quality of our displays will decide that. Spurs have always had good teams since I came here. They had Ginola and Anderton before. They always had great players. We just focus on us and trying to win the game. That's all you can do," the Arsenal manager said.