Arsenal manager Arsene Wenger has hinted that he may look to bolster his midfield options in January after seeing a weakened side fall 2-1 to Olympiakos in the Champions League.
With Arsenal already secured a place in the knockout stages of the European competition, Wenger took the decision to name a number of youth players in the squad, with the likes of Francis Coquelin and Jernade Meade both starting.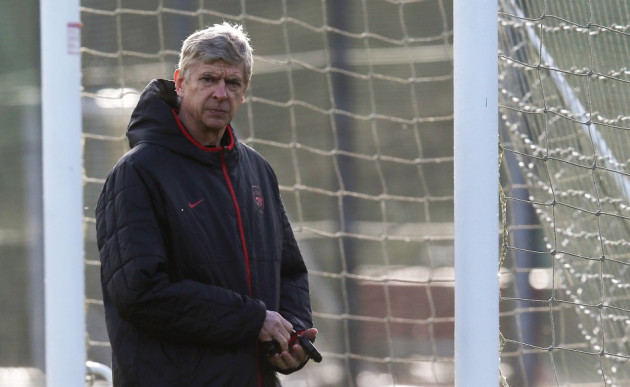 There was also a hugely inexperienced bench that featured youngsters Chuba Akpom, Zak Ansah, Martin Angha and Elton Monteiro, with Andrey Arshavin the only senior player available to bring on for Wenger.
With the sale of Alex Song in the summer, Wenger knew that he would have to gamble heavily on the fitness of Abou Diaby. However, that decision has backfired with the French midfielder playing just six games before picking up an injury in September.
Now Wenger has admitted that he may need to assess the situation and possibly look at spending when the transfer window opens in the New Year.
"If everybody is fit we have a strong squad but in certain areas, of course when you have players like Diaby and Rosicky not fit, we are a bit short because we cannot rotate. We'll see where we stand on January 1 and see what we do," Wenger told the official Arsenal website.
The Arsenal board has come under scrutiny from fans in recent seasons for not giving Wenger significant funds but the French boss has played down rumours that he will be spending big in January.
Arsenal have been linked with numerous players since struggling in the Premier League and slipping down to 10th place, but Wenger believes the side will improve their league position now that they have a break from Champions League action.
Wenger said: "The important thing now is to focus on the Premier League and forget about the Champions League. [We need to] get ourselves back in decent form in the Premier League."