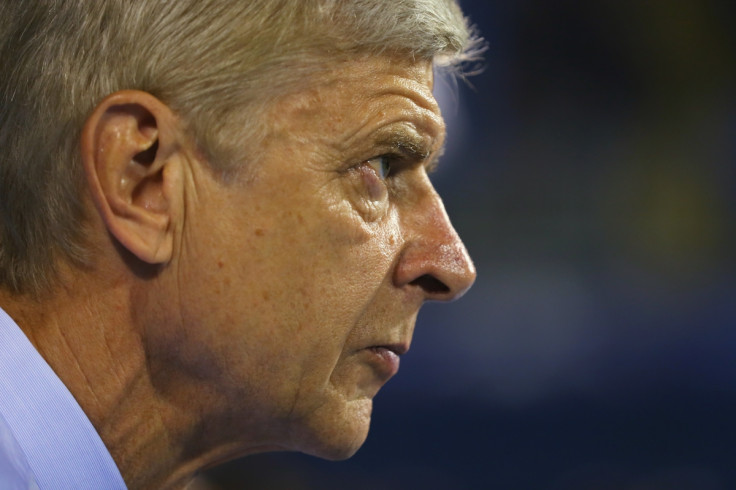 New Sunderland manager Sam Allardyce has revealed that of all the managers he has faced in the Premier League, Arsene Wenger is the one he relishes beating the most as he can get under the skin of the Frenchman. The Arsenal manager has won his last four games away from home against Allardyce. However, Wenger failed to win in any of the previous seven attempts on the road, drawing four and losing three of the games consecutively during Allardyce's time at Bolton and West Ham.
The former West Ham man has taken charge at Sunderland, who are currently 19th in the table, only ahead of Newcastle United on goal difference. This threatens to be Allardyce's single most challenging job thus far in his managerial career and he needs to get his positive record against Wenger going when they meet each other at the Emirates early in December to recoup some crucial points.
Allardyce claims that Wenger is a sore loser and does not socialise with the managers after the game, stating that there was an air of arrogance about him which he found pleasing to incite. The 65-year-old was also accused of influencing referees through the media as he did not have the bottle to indulge in a physical battle on the pitch and was repeatedly found out when Allardyce's players got under the skin of Arsenal.
"I enjoyed beating Arsenal more than anyone when I was in charge at Bolton," Allardyce said in his autobiography, as quoted by the Sun. "We'd really got to them and Arsène Wenger hated us.
"There was one time he wouldn't shake hands with me at Highbury because we got a draw. I saw him ripping his tie off and throwing it on the floor in anger. He takes it all very personally and has an air of arrogance. He's not one for inviting you into his office for a drink after the game.
"The more I wound him up, the more I liked it. He tried to influence refs through the media and create a perception that we were bullies committing all the fouls, while his team just wanted to play.
"It seemed he wanted a rule where they should be allowed to do what they wanted with the ball, without us being allowed to tackle them. It was a skill finding their weaknesses and how to exploit them."