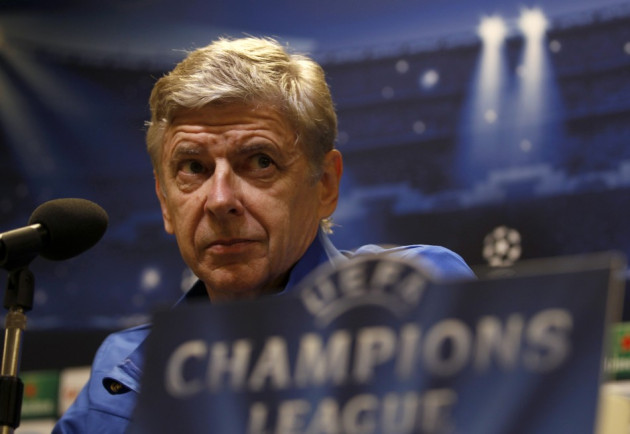 Arsene Wenger has warned his Arsenal side that an average performance in their final Champions League group game against Napoli could end their European aspirations.
The Premier League leaders also top their Champions League group heading into Wednesday's evening's contest with a three point lead over second placed Borussia Dortmund.
A draw against Rafa Benitez's side will be enough to confirm the Gunners' position at the top of their group and steer the club away from European's elite in next year's draw for the last 16, but with just three points separating the two sides and last season's runners up, the Gunners could still finish second or even drop into the Europa League.
Wenger however believes there is no danger of complacency creeping into his side. "I see it as another game we want to win, and that is the only way we can approach the game," Wenger said, Sky Sports report.
"Benitez has a very big experience, is a very intelligent manager, so I know he will prepare his team well. The only way we can counter that is to be at our best and put in a good performance as an average performance will not be good enough.
"For me the most important thing is to qualify. If we can finish top, it is even better."
To ensure comfortable progression to the knock out stages, Arsenal will have to find a way of shackling Napoli forward Gonzalo Higuain, who came so close to joining his opponent's tonight during the summer.
On numerous stages the former Real Madrid star seemed on the brink of completing a move to the Emirates Stadium before the Serie A giants swooped to get their man for £34m.
While Wenger is well aware of the danger the Argentina international poses, he has little time for what may have been.
"There were a lot of statements that were not true about Higuain, but he has joined Benitez, is in good hands and shows he is a great striker," Wenger continued.
"But we have Olivier Giroud who shows as well he is a great striker.
"Higuain is a player you have to keep quiet as he is of course very dangerous, so the more we can play outside the box the easier it will be for us to keep him quiet."