Arsenal manager Arsene Wenger admitted he may have to consider his position at the club, after watching the Gunners slump to a 0-2 defeat against Swansea City over the weekend. The long-serving 63-year-old French coach could do little but watch as Spanish forward Michu scored twice to lead the Swans to seventh place in the Premier League, three above their hosts. The Gunners' haul of 21 points from 15 games represents, by a considerable margin, their worst start to a Premier League season under the former AS Monaco manager.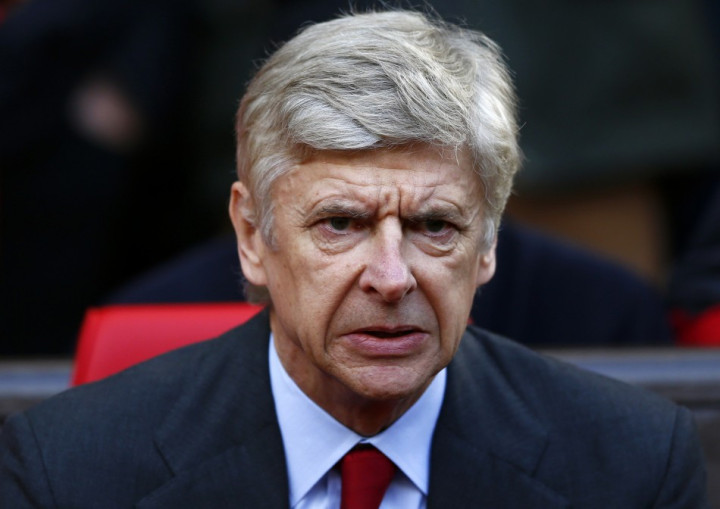 "You make your assessment at the end of the season. I know we've got unrest everywhere. It's a good opportunity to stick together and show we're a strong club," Wenger explained, when asked specifically if he was considering resigning.
The fact of the defeat was further compounded by a protest march that took place before the match outside the ground. The protest was organised by fans banded together under the Black Scarf AFC movement, which is calling for drastic changes in the way the club is structured and run. The general frame of mind of these supporters, according to their website, is one of "alienation" because of increasing ticket prices and the club's unwillingness to invest in high-profile and proven world-class players.
'We were not creative, nor sharp. Swansea were more creative and more sharp. They had a lot of possession, but without going anywhere. We tried to change things and took a lot of risks. In the end it turned against us," Wenger explained to the club's website.
The defeat to Swansea also brings to mind another fact. Earlier in the season there was talk of Wenger and a new contract, which was opened by chief executive Ivan Gazidis but turned down by the manager. Wenger's contract with the north London club runs until 2014 and Gazidis confirmed he wanted Wenger to sign an extension, calling the Frenchman an "incredible manager who loves this club and is the best man to lead us forward". However, Wenger responded to those comments by insisting he was in no hurry to sign an extension and preferred to focus on the season's results.
"At the moment I am not in the mood to think about the long-term future. We want to do well this season, that's all. I am an Arsenal man. I think I have always shown that. I have to consider if I do well or not. If I don't do well, I have to consider my future," Wenger explained in September, before the game against Southampton, adding, "I have been at the club long enough to have confidence in the people I work with, but I will assess my own performances and then make a decision, at the moment we are not there."