Arsenal: Arsene Wenger still disappointed with FA charge on Diego Costa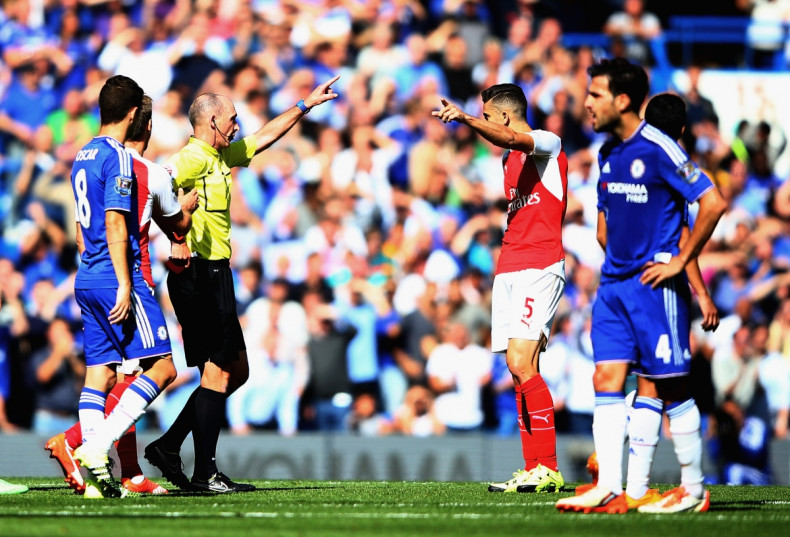 Arsene Wenger has revealed that cannot shed off the disappointment from the loss at Chelsea despite Gabriel's ban having been chalked off and Diego Costa charged retrospectively for violent conduct. The Gunners lost the game 2-0 after the defender was sent off having allegedly thrown a sly kick at Costa following an altercation with the Spaniard.
Wenger was visibly distraught at the nature of events over the past week, which saw them lose three crucial points to title rivals and revealed that the FA's decision after the game has only repaired 5% of the damage that was originally caused. The Gunners will now contest Gabriel's charge for misconduct, which was levied on him for his failure to leave the pitch in timely fashion.
The incident was instigated by the antics of Costa, who pushed his arms into Laurent Koscielny's face, something which went unnoticed by the officials. Gabriel stepped in to stand up for his teammate, but was coerced into committing a foul, for which he was sent off. Wenger believes that the decision to overturn the punishment after the game does little to alleviate his grief as it does not help them in the league with respect to points or league position.
Wenger also accused the referees of taking certain matters in the game too lightly which had a major effect on the result. The Gunners are currently five points behind league leaders Manchester United and three ahead of Chelsea.
"It just shows that they decided after the game what should have happened during the game. They repair five per cent of the damage which has been done to us, instead of us playing 11 against 10, we played 10 against 11," Wenger said, as quoted by the Express.
"I have watched the game again, at it is better I don't talk too much because there are some things that were really surprising in this game, some incidents were really handled very lightly and not seriously, and it is better I don't talk too much because I am still angry about it.
"One or two situations in the game are very difficult to understand when you watch it again," he added.