Arsenal manager Arsene Wenger could face charges from the Football Association after he took aim at referee Michael Oliver in the aftermath of the 3-1 defeat at Manchester City.
Wenger was particularly unhappy with the award of a penalty for Nacho Monreal's challenge on Raheem Sterling in the second half at the Etihad Stadium – which Sergio Aguero converted – and accused the England international of simulation in the post-match interview.
The Arsenal boss was further aggrieved by City's third goal, with David Silva appearing to be in an offside position in the build-up to Gabriel Jesus's strike.
Alexandre Lacazette pulled a goal back for the visitors midway through the second half but it proved to be inadequate as the Gunners fell 12 points behind City.
"I believe it was no penalty. We know that Raheem Sterling dives well, he does that very well," the Frenchman was quoted as saying by the Guardian.
"And the third goal was offside. I am very upset because at 2-1 we were in the game. The third goal was the killer and it is not by coincidence that mistakes always go for the home team, as we know.
"It is unfortunate that the game finished the way it finished. I am disappointed. You can accept it if City win in a normal way, they are a good side, but this is unacceptable."
Wenger repeated his complaints about the referee in his post-match interview with Sky Sports and claimed the quality of officiating in the Premier League was declining from season to season.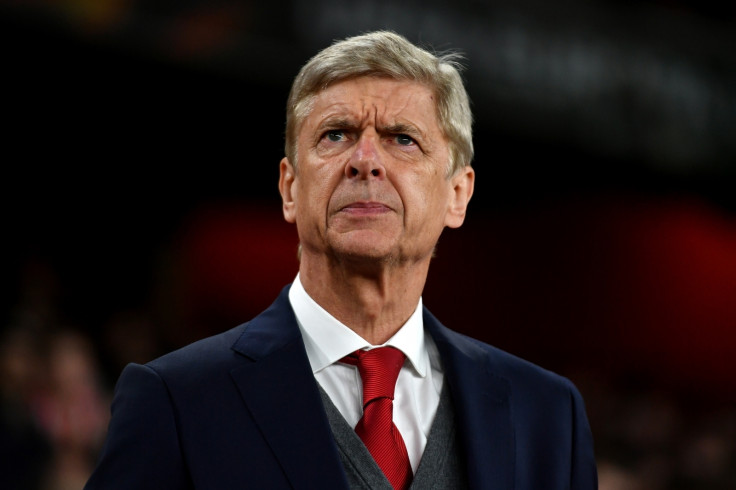 "I would say overall the referee made the decision today, with the soft penalty and the offside goal," he said. "But we are used to it when coming here, last year they had two offside goals, and once again, I feel they don't work enough because the level drops every season at the moment. Overall it's unacceptable what happens.
"The physical level is very good, the decisions [are not]. At 2-1 we are in the game, and he gives a clear offside goal, and of course, that kills the game for us."