Arsenal boss Arsene Wenger sends Chuba Akpom to Hull City on loan as he is not ready for the Premier League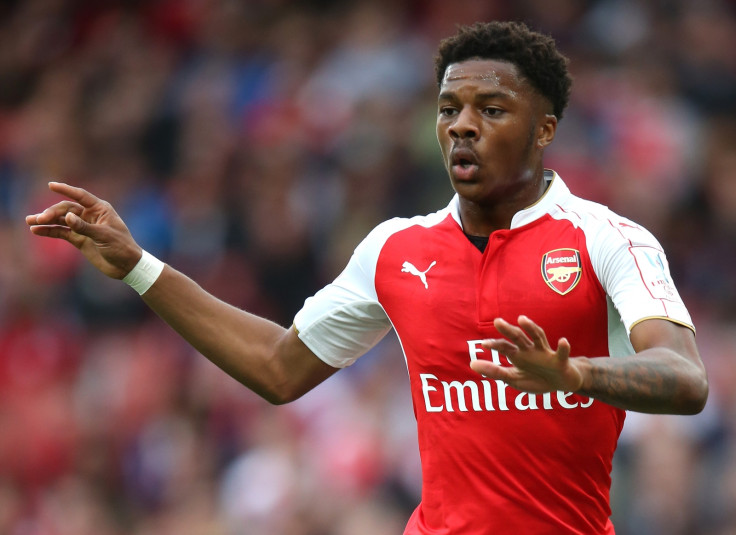 Arsenal manager Arsene Wenger said that he has sent striker Chuba Akpom on loan to Hull City alongside Isaac Hayden because the duo are not ready to play in the Premier League yet – but are too developed for the U21 squad.
Having already made seven appearances for the Gunners last season, Akpom stated in the pre-season that he wanted to stay at the Emirates Stadium ahead of the new campaign, sending a message to the manager with a hat trick in the 4-0 victory over a Singapore Select XI.
Wenger then suggested that the 19 years old would have a chance to prove his worth in the new campaign – especially, with Danny Welbeck missing the start of the season due to injury, Olivier Giroud and Theo Walcott are his only options up-front.
But amid reports both in AS and Daily Mail suggesting Wenger are still considering a £45m move for Real Madrid striker Karim Benzema, the Gunners announced on 4 August that Akpom will play the on loan at Hull City next season, just days after confirming the same future for Hayden.
Wenger explained the decision, saying he believes first team experience somewhere else is the best way for the duo to complete their development before making the step up to the Premier League.
"There is a moment in your career where you are not for youth level any more and not ready for the Premier League. I think in this period in English football, we lose players, because we have nothing really on the competition front to offer them. They've already played for two or three years in the under-21s and they don't feel they move forward any more if they don't play in the first team," the manager told Arsenal Player.
"They are ready to play in a senior team and I believe that Championship level is a very good stage of the education of a player.
"Unfortunately we cannot do it for everybody because not everybody can play in the Championship. I think it's a great experience at the end of the education of a player, before he plays in the Premier League and for Arsenal."
© Copyright IBTimes 2023. All rights reserved.