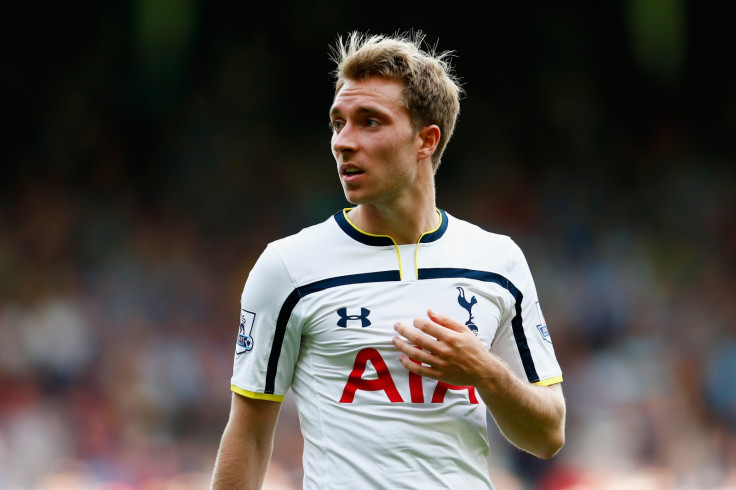 Tottenham midfielder Christian Eriksen has hailed the support of their fans in the north London derby at the Emirates on 8 October. The game ended in a 1-1 draw, with Tottenham taking the lead in the first half through Harry Kane, while Kieran Gibbs turned an unlikely saviour for Arsenal in the second half to level the game.
"Our fans were behind us for the whole game," Eriksen said, as quoted by the Daily Express. "Arsenal's supporters got some confidence after they scored, but we could hear our fans non-stop the whole time. We could hear them singing and that helped us on the pitch, as we showed that we're capable of playing at a high level."
The Gunners were missing a lot of players through injury. Arsenal, who were walloped by Bayern Munich at the Allianz Arena midweek, conceding five goals, were looking jaded as they took the field against Spurs who were up for the battle.
Eriksen revealed that the fans' voice had given them the courage to take the game to Arsenal on their own territory and were unlucky to return home with only a point, having dominated the better part of the fixture. However, the Gunners also had a lot of gilt-edged chances through Olivier Giroud, who managed to hit the target only once in four attempts.
"We're disappointed, though, because we should have finished the game off and taken our chances to make it 2-0," Eriksen added. "We had the opportunities but didn't take them and against top teams that can end up hurting you."
Both managers were satisfied with the draw as they go into the international break, with Arsenal expecting a few players to return to the first team against West Bromwich Albion.