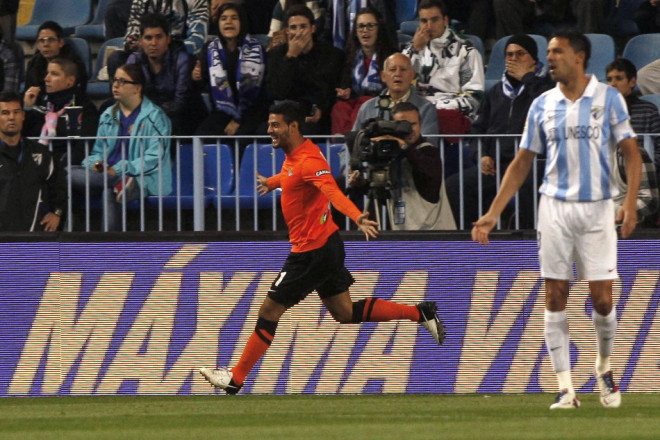 Arsenal have activated a €4m buyback clause for Real Sociedad striker Carlos Vela, reports in Spain claim.
The Mexican left the Emirates Stadium in summer 2011 for €3m after struggling for opportunities under Arsene Wenger – with the Gunners including a €4m clause which allowed them to bring the player back to North London.
And according to Spanish newspaper VozPopuli, Arsenal have now activated a clause that will see the Mexican star returning to the Emirates Stadium this summer – unless Wenger opts to include him in another deal.
During recent weeks reports in Spain have claimed that Arsenal were considering Vela's return to the Emirates Stadium, and now one of the most reliable journalists surrounding Real Sociedad, Kike Marin, has announced that the Gunners have completed the deal.
According to the reports, Vela's agent was recently in London discussing his client's future with Arsenal officials, and even though the striker had said a number of times that he doesn't want to come back to the Premier League it looks like he has changed his mind.
The 25-year-old striker has been a sensation in La Liga this season, scoring 15 goals and grabbing 12 assists in 34 starting appearances.
Even though everybody talks about Antoine Griezmann as the secret of Real Sociedad's recent success, Vela has scored just one goal less than the French international and provided eight more assists than his teammate – becoming the fourth-highest assist-maker in La Liga after Angel Di Maria, Koke and Cesc Fabregas.
Atletico Madrid were reportedly considering meeting his €30m release clause to replace Diego Costa, but it looks as though Arsenal have beaten Diego Simeone's side and a number of other interested parties.
Vela could operate both as a striker and on the flank, providing Wenger with good cover for Olivier Giroud and Lukas Podolski.