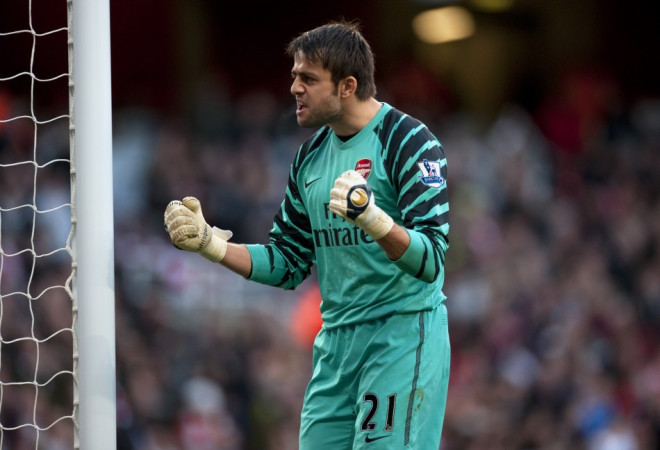 Arsenal star Laurent Koscielny has hailed Lukasz Fabianski's professionalism for doing his best in the FA Cup despite his Premier League exile – comparing his situation with Iker Casillas' at Real Madrid.
With Diego Lopez as the first-choice keeper in La Liga, Casillas has taken his opportunities in the Champions League and Copa del Rey tournaments to lead his side to both finals – having already beaten Barcelona in the domestic cup.
Fabianski is in a similar situation at the Emirates Stadium. He has not played any Premier League game this season but he has proved his worth in both the Capital One and the FA Cups – while he also played against Bayern Munich in the Champions League after Wojciech Szczesny was sent off.
"He plays the FA Cup - a little like Iker Casillas at [Real] Madrid, who plays in just the cups. But he's done the job well, every time when you call on Lukasz to play he has done the job so it's very important to have two goalkeepers at this level," said Koscielny to Arsenal official website.
"Lukasz is a very good goalkeeper. He's a big professional and he's the first in training to prepare. He tries to improve himself in training and during the game if he's on the bench you feel he's concentrating with the team."
Fabiabski made two crucial stops in the penalty shoot-out during the FA Cup semi-final against Wigan as Arsenal completed a dramatic 4-2 victory on penalties after a 1-1 draw over 120 minutes.
"He is very good off his line, like Wojciech, and has good feet which is very important for modern football now. He reads the game well when he needs to get to the ball in front of the striker.
"He saved our team in the semi-final, he was the hero for Arsenal so I'm happy for him because he's a nice man and he works hard for the team."
The FA Cup final is expected to be Fabianski's last game at Arsenal – with the keeper recently revealing his intention to leave the Gunners at the end of his current deal.