Cazorla Praises Guardiola And Pellegrini as Wenger's Future Remains Uncertain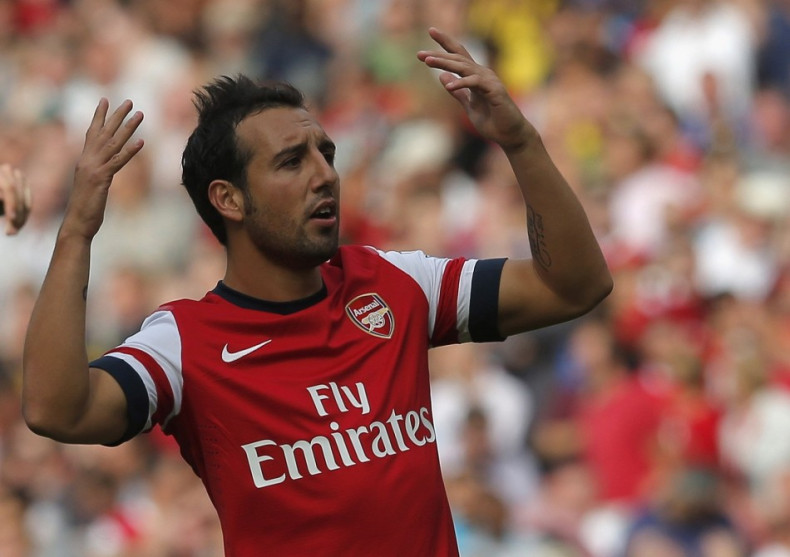 Arsenal star Santi Cazorla has heaped praise on both Bayern Munich boss Pep Guardiola and Manchester City manager Manuel Pellegrini – while Arsene Wenger is set to decide his future.
The Frenchman's contract at the Emirates is due to expire at the end of the season and it looks like his final decision will depend on Saturday's FA Cup final.
Cazorla has refused to talk about Wenger's future but in an interview with Marca he express his admiration for both Guardiola and Pellegrini.
"I am believer of Guardiola until the death. Pep has inculcated a great way to play football. For me, it is the ideal for my style" Cazorla said.
"People were waiting for Pep to have his first failure to criticise him for everything he had got. He is not going to change anything because he knows that he has come to success like that. Football has seized much of Guardiola's philosophy."
"Pellegrini has been the most important and most influential coach in my career... He's one of the best coaches in the world. At Manchester City he's proving what he could not show at other clubs."
Meanwhile, asked about Wenger, he said: "When I arrived I was surprised for how close he is.
"For me it was being weird being with a manager who has been 16 years in a club, because we're not used to this in Spain. That makes you have even more respect for him. I value the freedom he gave me from the first day. And that's the most important thing in football."
Meanwhile, the Arsenal forward is looking forward to making the trip to the World Cup – having been included in Spain's 30-man preliminary squad.
"Brazil could be my last chance to play a World Cup. I have a thorn in my side after missing the South Africa tournament due to a back injury" he said.
"Playing a World Cup is something that not many players can do and I hope to do it this summer. I hope the coach, as it has done until now, gives me his trust. I hope we continue to make history, which is what this group wants."