Arsene Wenger has praised ex-Manchester United midfielder David Beckham for his positive impact on the Gunners' dressing room. The 37-year-old ex-England international has joined the Emirates team for training sessions and to stay match fit, as he considers his next move.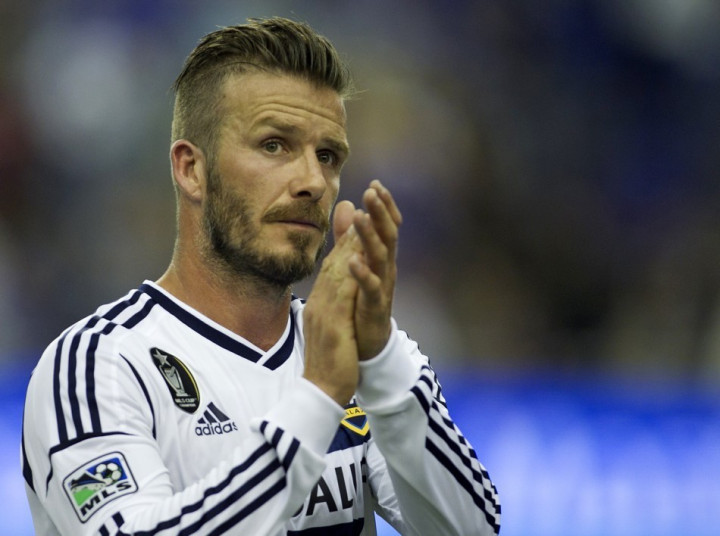 Beckham left United to join Spanish champions Real Madrid in 2003 and spent four seasons with the Santiago Bernabeu outfit, winning the Spanish league the Spanish Super Cup with the team. He then joined Major League Soccer (MLS) side Los Angeles Galaxy, with whom he won two MLS Cups and MLS Supporters' Shields, as well as three MLS Western Conference titles.
The veteran midfielder finished his contract with Galaxy two months ago and is now a free agent, with a host of clubs across the world still interested in his services.
"He's a fantastic example, that's one of the reasons I take him here. He always has a good word for everyone. The young English players especially look at him and take his advice on board. He has done the maximum in his career that you can do. Why? Because he loves football. He arrives before training and, after training, he stays and plays," Wenger said, explaining the reasons behind agreeing to allow Beckham to train with his team.
The Frenchman also said Beckham's presence would have a positive effect on the core of young British players, including Theo Walcott, Jack Wilshere and Carl Jenkinson.
However, Wenger also stressed there was little chance on signing Beckham, either for the rest of the 2012/13 campaign or on longer terms. The comment comes after Wenger rejected similar transfers for 35-year-old ex-France striker and Arsenal legend Thierry Henry.
"I don't know. I haven't even seen him. Honestly, that is not on the agenda. He asked to come here and get fit. You know Beckham is super-ambitious. If in his mind he wanted to play in the Premier League he would not have gone on holiday. He would have prepared and come in and tried to impress me," he said.
Liam Brady to Leave Arsenal in 2014
Meanwhile, another Gunners legend is to leave the club soon. Liam Brady, the head of the north London club's youth academy, will complete 17 years at the club in 2014, when he leaves. And an abiding memory of Brady's involvement with the club will be young talents like Wilshere and left back Kieran Gibbs.
Arsenal released a statement on the club's Web site, indicating their praise of Brady's work:
"Liam has a deep understanding of what it takes to discover and develop a talented youngster into someone who can perform at the highest level. He has made a massive contribution to Arsenal Football Club. It will be difficult to find a worthy successor but we will be looking for someone who can build on what Liam and his team have created."