Sao Paulo are fighting to keep hold of Arsenal midfielder Denilson, despite the South American club admitting that the Gunners are hoping to get the 24 year old back to the Emirates before next season begins.
Denilson has been in South America for the entirety of last season, and it appeared certain that he would stay there permanently, with the Brazilian insisting he had hated his spell with the Gunners.
But as a deal is discussed between Arsenal and Sao Paulo, vice-president Joao Paulo de Jesus Lopes admitted that the north London club still see a future for Denilson, despite his problems in the past.
"Arsenal's staff want him to return but we are waiting for [director of football] Adalberto Baptista to have talks with them," he told Globo Esporte, via Sky Sports.
"Maybe we will manage to extend the loan for six more months or even another year."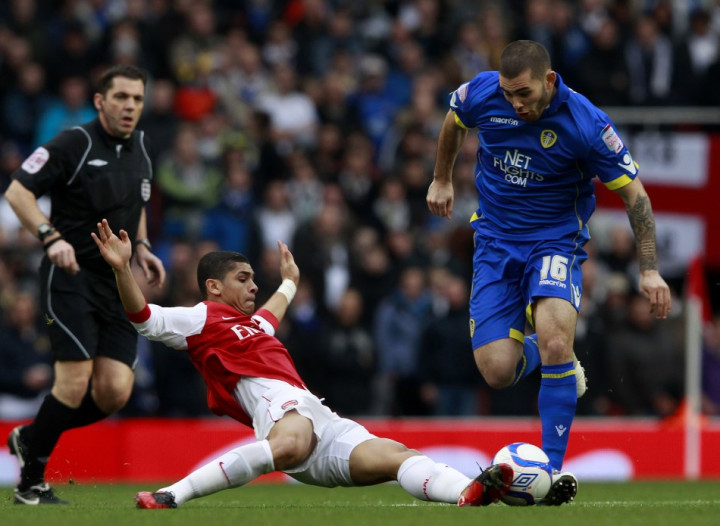 Asked about Arsenal's desire to take Denilson back, de Jesus Lopes explained: "They liked his performances, they liked Denilson's development. That's why they want him to return."
For Arsenal, the summer transfer window will be a real test, after Arsene Wenger struggled to replace the departed Cesc Fabregas and Samir Nasri nearly 12 months ago.
This time around, the Frenchman is doing things very differently, and is concentrating on getting players in early to show just how ambitious the Gunners are in their mission to end their trophyless spell.
A lot of the transfer talk will come down to Robin van Persie's future with the club, but Denilson could well provide some depth in the midfield if he is happy to make the return to Arsenal.
The Gunners being able to offer Champions League football will no doubt be a sweetener for the star, but being in his home country at the moment will no doubt be appealing as well.