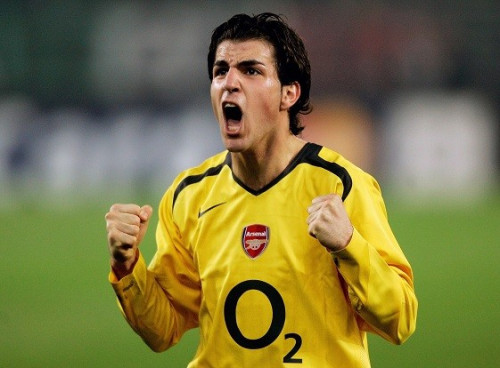 Barcelona midfielder Cesc Fabregas has heaped praise on Arsene Wenger by claiming that his former manager at Arsenal has been "the most important person" in his carrer.
The 26-year-old midfielder moved from the Barcelona academy to Arsenal in 2003, at 16-years old, and quickly became a favourite with Gunners supporters before returning to his former club in summer 2011 after Arsenal agreed to sell him for a fee of around £35m.
Wenger gave Fabregas his debut with the Arsenal first team at 16 years and 177 days old in a League Cup tie at the Emirates against Rotherham United.
Asked about his past at the Emirates, Fabregas said: "All I can say are amazing words for Arsenal and Arsene Wenger"
"The most important figure to me was Arsene Wenger. I have to be grateful all my life to him and that's it.
For me he is the most important person, he knows everything about me and that's the person that I owe nearly everything," Fabregas said to Goal as quoted by Spanish newspaper Sport.
At the same time, Fabregas defends Mesut Ozil despite some criticism of the former Real Madrid star after a bad run of form.
"Ozil is a good player. He's a very good assisting player, so he is one of the reasons [that Arsenal are challenging]."
"Arsenal are doing very well and I am very happy for them. I just wish them the very best," Fabregas added.
The current Barcelona player, who spent eight years at Arsenal, came close to winning the Premier League in 2007-08 but he only managed to win one piece of silverware in the form of the 2005 FA Cup.