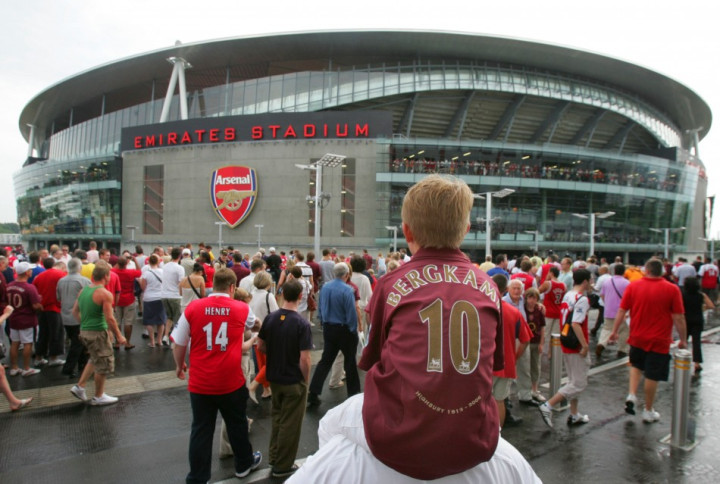 Arsenal FC is under the spotlight for its deal with Emirates Airlines, after the discovery of discriminatory clauses in other contracts struck by the Gulf airline company.
The Premier League club is refusing to say whether its deal with Emirates, worth £150m over five years, contains an anti-Israel clause.
Under the controversial terms of a sponsorship deal between Emirates and Transport for London (TfL), it is forbidden for TfL to involve Israeli firms in the cable car service that crosses the River Thames, from North Greenwich to the Docklands area of east London.
Outrage greeted the revelation and led to London Mayor Boris Johnson stepping in to strike out the discriminatory \"conflicting persons\" clause.
Now attention is on other high-profile deals involving the Arabic airline, with Arsenal\'s stadium naming contract top of the list.
The Gunners play their home games near the Jewish community of north London. But at the Emirates Stadium in Holloway, club officials were staying tight-lipped on details.
\"We do not discuss the details of any commercial contracts,\" a spokesman said.
\"Through our Arsenal for Everyone programme the Club works hard to promote inclusion and diversity across all communities at every level and this is an important part of how we operate.\"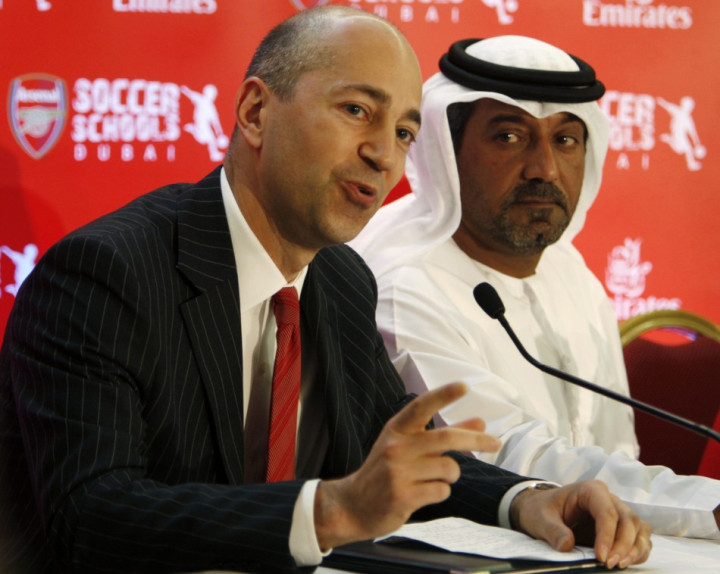 Refusal by the Premier League giant to clarify the terms of the contract with UAE-based Emirates has caused concern at City Hall.
London politician Andrew Dismore told IBTimes UK: \"I think the inference has got to be, what does Arsenal have to hide here?
\"Arsenal has a lot of Jewish fans and I\'m sure they will be keen to know what is the deal which has been done with Emirates.\"
The Labour member of the London Assembly at City Hall has demanded answers on the issue from Arsenal\'s chief executive, Ivan Gazidis.
In the letter, seen by the IBTimes UK, Dismore asked Gazidis: \"[Does] your sponsorship contract with Emirates contain similar clauses to exclude \'conflicting persons\' and if so whether you are comfortable with such an exclusion?\"
In 2012, Arsenal hailed its renewed deal with Emirates, calling the Arabic airline \"the perfect partner\".
Emirate businesses are increasingly a feature in English and European football, as the oil-rich state builds its cultural influence with \"soft power\" and money.
An Emirates spokesman said: \"Emirates, a global multicultural, multimedia company, does not discriminate against passengers of any race, people or religion.\"
Arsenal\'s home ground will continue to be called The Emirates until 2028. The club and airline have been commercial partners since 2004.
Friday, July 19: Arsenal responds to calls for answers on Emirates deal.