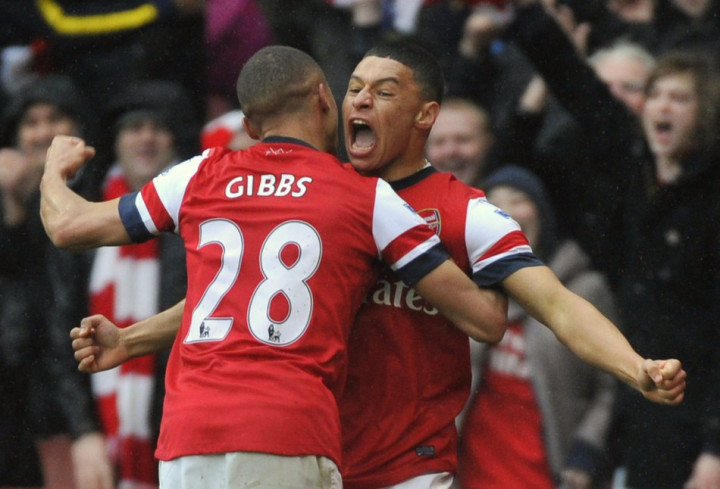 Arsenal have received a massive boost in the form of Alex Oxlade-Chamberlain who has been deemed fit to start against Southampton after the initial scare of a knee injury he suffered against West Bromwich Albion, according to the Daily Mirror.
Yaya Sanogo, who had to be substituted against Borussia Dortmund citing a hamstring injury is also expected to be fit, alleviating Arsenal's injury woes up front. However, their defence, which has been the most maligned by injuries thus far has suffered another blow in the form of Kieran Gibbs and Nacho Monreal, with both left-backs struggling with knocks.
Gibbs has picked up a hip injury against West Brom while Monreal was forced off with a knee problem, which should keep them on the sidelines against Southampton.
With a dearth of left-backs, Hector Bellerin is expected to come into the squad at right-back with Calum Chambers moving to the centre of the midfield to replace Mathieu Flamini in the absence of Mikel Arteta.
The Frenchman will consecutively move to the left to cover at left-back, leaving Arsene Wenger with a major problem at the back, which shows no sign of dissipating.
However, Wenger is insistent that he will not delve into the market to assuage his injury woes and that given some time, the team will prove to be the potent force they are capable of becoming.
"You have to give us time. We do our job as always. This season we bought five players who are all top quality so I think we have done really well on the transfer market and we try to repeat that in January," Wenger said.
"I would like to remind you that, to buy football players, is not to go into a supermarket and just say: 'I want to buy a right back or a centre back.' It's to find the right quality.
"If you go out tomorrow you will see that everybody looks for the same positions everywhere. It's not as simple as it looks," he concluded.