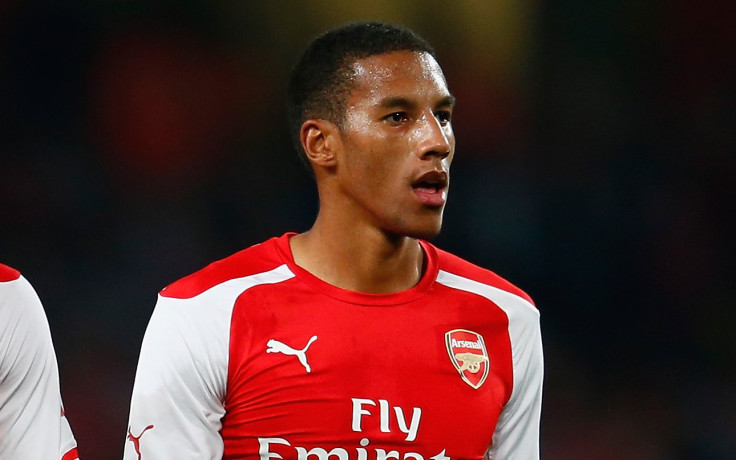 Arsenal youngster Isaac Hayden has revealed that he had snubbed a move to Manchester United in a bid to move to north London as a 14-year-old. The midfielder is currently on loan at Hull City and revealed that for a youngster staying in London it was a no-brainer when given a choice between the two clubs.
Hayden was out for the major part of last season with an injury and is known for his ability to hold and carry the ball from midfield, having modelled himself to emulate Patrick Vieira, one of the best midfielders to ever adorn the Arsenal shirt. He has adjusted well in the Championship and will take inspiration from Francis Coquelin, who was promoted to the Arsenal first team after a loan spell at Charlton last season and has been an indispensable part of the team since then.
"I was 14 when I joined Arsenal. I'd been at Southend before from the age of under-10s," Hayden told the Hull Daily Mail. "We played Arsenal in a friendly at under-13s and they said they'd take me.
"They were my team growing up because my idol was Patrick Vieira. I always watched his game and studied what he did.
"As soon as I got the nod, and the choice between Manchester United and Arsenal, it was an easy decision. I said 'Drive me there now!' as soon as I knew they were interested. It felt like a once in a lifetime opportunity," he explained and added, "Man United were keen but when you're 13 and living in London with your parents, it was a no brainer."
Hayden has been joined by Chuba Akpom, who has already got the ground running at Hull with his goals and the midfielder will be looking to take Akpom's lead and put in an impressive performance in his own right. The 20-year-old is likely to be closely monitored by Arsenal who have passed on the opportunity to sign a defensive midfielder this summer which could open up a spot for Hayden to make an early return to the Emirates in case of an injury.
"When me and Chuba (Akpom) were coming through we had Steve Bould as youth team manager for a year. That says it all really," Hayden stated.
"Having that year, we learned so much from him. And then with him moving into the first team, there's a pathway to the first team. You feel like you've got that chance and it's up to you to take it," he said.