Arsenal midfielder Jack Wilshere is set to sign a five year contract with the Emirates club, giving manager Arsene Wenger a boost at a very difficult time. The Gunners are struggling to agree terms with rebel forward Theo Walcott (whose contract expires in the summer) and have also run into difficulties over an extension to right back Bacary Sagna's deal. The 20 year old Wilshere is expected to sign a contract in the region of £80,000 per week.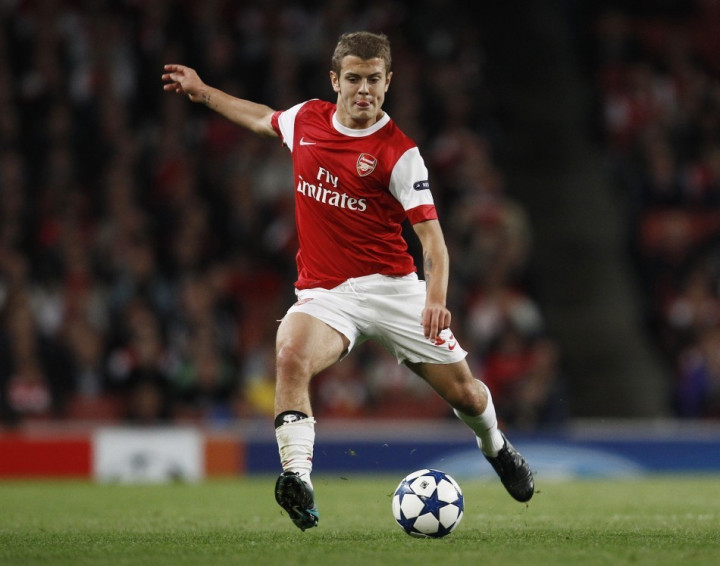 "Yeah, I'm talking to the club and I probably will be committing my future to the club in the next couple of weeks. I know the club are going through a bad time, but it's not a problem for me. I'm 20, I've still got a long way, touch wood, to go in my career," the England international explained to the Mirror.
Wilshere's signing, if and when it does happen, could also serve as a signal of the club's ability to hold on to key players.... something that has come under criticism following the departures of Cesc Fabregas, Samir Nasri, Alex Song and Robin van Persie, among others.
"Players like Robin are older and maybe he thought 'I haven't got time any more'. And Cesc wanted to go home to Spain, which was understandable. But, for me, I'm young and there are older players around me, and also younger players around me. So in the next three or four years, we can challenge for everything," Wilshere explained.
The central midfielder missed more than 15 months of first team action as a result of a stress fracture in the summer of 2011. However, the fit again youngster has re-established himself as a key performer for the Gunners and also added his next goal at the club was to become captain.
"I want to captain this club one day. I've been here since I was nine. I know the tradition, and I have been in the first team since I was young. Don't get me wrong, I'm not saying I'm ready to be captain now. But one day, yeah," he concluded.
For now, though, whether or not Wilshere becomes captain, the first task is to bring the club's rapidly deteriorating 2012/13 campaign back online. Arsenal have slipped to eighth in the Premier League, following the first set of weekend fixtures and could drop as low as 10th, depending on results for Swansea City and West Ham United, by the time they kick-off a Monday night game at the Madejski Stadium against Reading.