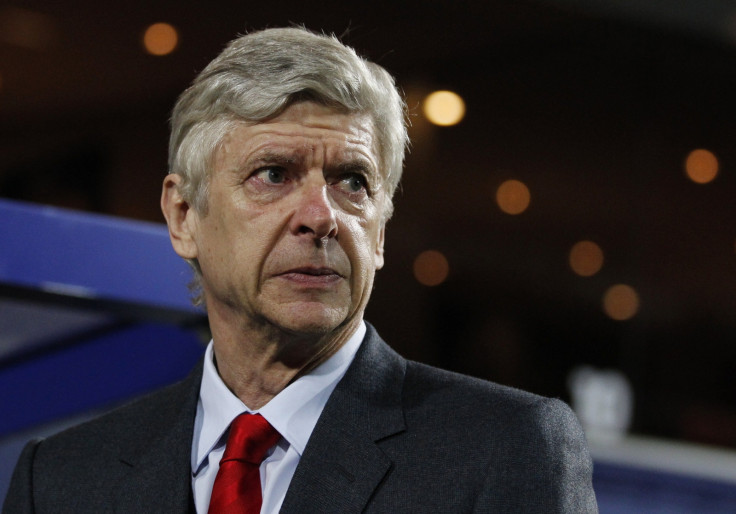 Arsenal's dream of qualifying for the quarter-finals of the Champions League ended in agony and it makes it the fifth consecutive season that the Gunners have been knocked out in the last-16 stage.
The previous four times Arsene Wenger's team were knocked out it was by either Barcelona or Bayern Munich, but this time it was AS Monaco, a team Arsenal were expected to beat.
But, a poor performance in the first leg, which saw the Ligue 1 side crush Arsenal 3-1 at the Emirates Stadium was the decider. The north London club were knocked out on away goals despite their 2-0 win in Monaco in the second leg on Tuesday night.
The French manager, who was returning to his former club for the first time since his departure in 1994, also admitted that it was the performance at the Emirates that led to their knockout from the competition.
"I felt the performance was enough tonight, but it was a very difficult task. At half-time, the game could have been over with the chances we created, overall we pay that in the first game we did not produce the performance we wanted. Monaco played at home, have zero shots on target and yet go to the quarter-final," Wenger said, as quoted on Arsenal's official site.
However, Wenger, who is disappointed with the defeat has credited his team for a positive performance and believes it showed their recent good form in all competitions.
The Gunners are currently embroiled in a battle for a place in the top four of the Premier League with rivals Manchester United, Liverpool, Tottenham and Southampton and the manager has urged his players to carry on their good performance until the end of the season.
"It is very, very important because we want to win the next game. If you look at the numbers, we had a 98% chance to be out, but we did fight and produce the game we wanted."
"Yes, I would take it separately from the other years. I am very disappointed to go out tonight of course, but there are lots of positive in the game. The overall situation is disappointing," the 65-year-old manager explained.
"If you just look at the game tonight, it is positive for us. I am realistic enough to know every season is different. Judge our season at the end of the season. Tonight I don't believe we had a disappointing performance, it was a positive performance and you can take that into the end of the season," Wenger concluded.