Arsenal manager Arsene Wenger cannot be criticised, says Samir Nasri
Speculation continues to mount over Wenger's Arsenal future.
Sevilla playmaker Samir Nasri thinks Arsene Wenger should not be blamed for Arsenal's ongoing problems. Nasri, currently on loan at the Sanchez Pizjuan from Manchester City, believes the club's players should bear the brunt of the seemingly never-ending criticism being directed at Wenger, whose contract at The Emirates Stadium expires at the end of the season.
Nasri spent three seasons with the Gunners under the tutelage of Wenger and praised his compatriot for helping him improve as a player. He also thinks the 67-year-old has elevated the club to a new level during his 20-year rein in north London.
"You cannot criticise a guy like Wenger - It's impossible, Nasri told Sky Sports. "Arsenal were a big club but he made them even bigger. I think people need to be fair, it's not his fault that Arsenal are in the position they are, it's the players. It's the players on the pitch that get the results.
"People need to be fair. It is not because Arsenal don't have success in the league that it's his fault, that is the players who are on the pitch, it's the players who do not get the results."
Nasri has seemingly no issue with criticising some of his former teammates but is full of praise for his old Arsenal boss. Wenger brought Nasri to the Premier League from Marseille in 2008 and the versatile attacker says he is the reason why he has enjoyed a successful playing career.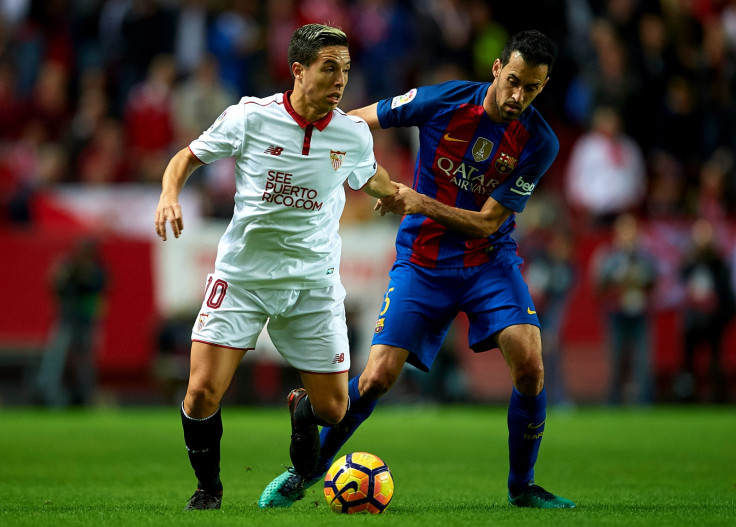 "He gave me confidence and he made me a better player and I just think all the players who played with him, when they left they became better players," the Premier League winner added. "I don't think it's him, there are a lot of things at Arsenal; the players, the board, that need to be checked out and not just Arsene.
"It's hard for me to say something about him because I owe him a lot of things. I came to the Premier League because of him and I have had a good career because of him too."
© Copyright IBTimes 2023. All rights reserved.